Smartphones have gone a long way since Apple co-founder Steve Jobs introduced the first iPhone to the world in 2007. Gone are the days when you have to lug around a separate camera to take photos. Now, a smartphone is often good enough to capture important moments.
Smartphone Camera Improvements
The iPhone 12, for example, released over a decade after the first iPhone, comes with two cameras (three for the Pro Max) at the back at 12 MP each and another 12 MP camera up front. The Samsung Galaxy S21, the direct competitor of the iPhone 12, has three back-facing camera lenses (two 12 MP and one 64 MP) and one 10 MP front-facing camera. The more expensive variant, the S21 Ultra, has a 108 MP rear camera.
So in most cases, people no longer need to carry a separate camera. Most people already likely have a smartphone that they can use to take photos of loved ones, nature, and scenes.
In fact, the sales of cameras have been on the decline for years. In 2019, the number of camera units sold dropped by 22 percent. The pandemic in 2020 did not help, either, as the industry saw a significant dip in camera sales globally.
But of course, people are still taking photos. They are utilizing a new device that can take equally stunning images and is immediately accessible.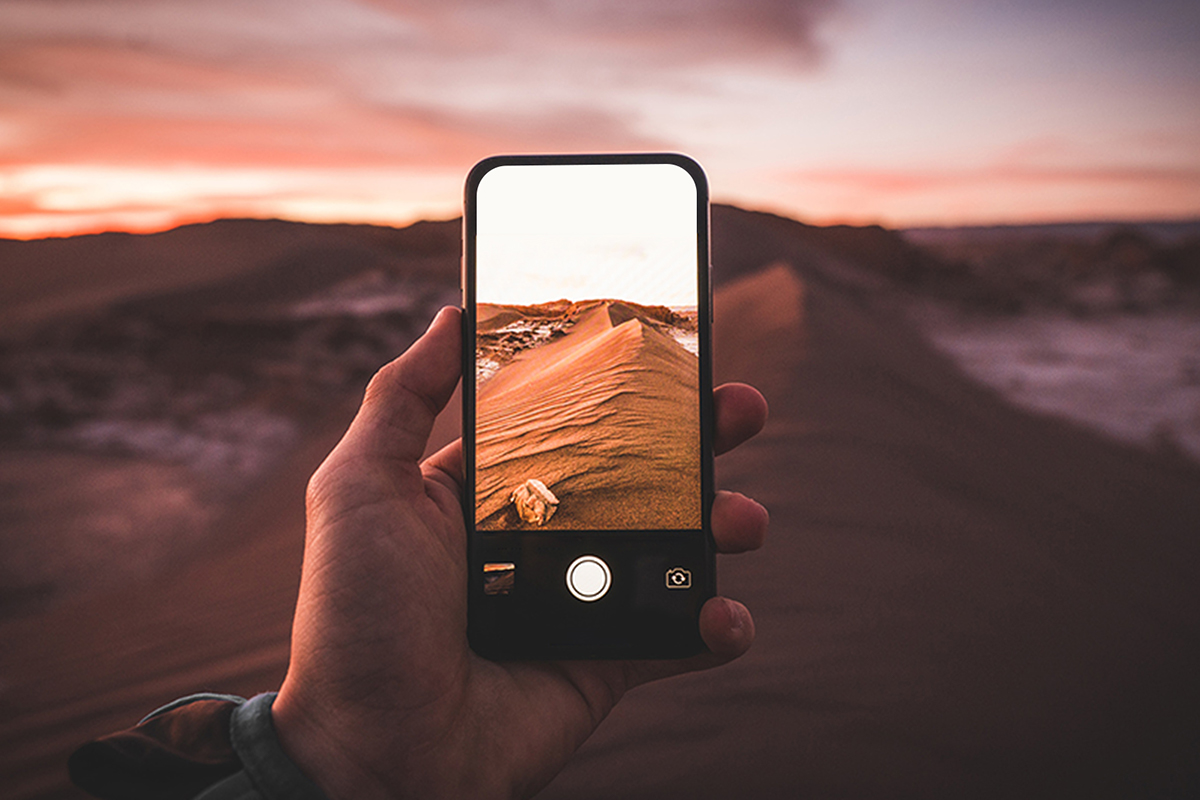 The Art of Mobile Photography
It is not just regular people who are using their smartphones as cameras. More professionals are utilizing their mobile devices to create masterpieces.
In 2017, Elle Australia made headlines after renowned fashion photographer Georges Antoni used the iPhone 7 Plus to shoot the magazine's June issue cover. Margaret Zhang, a social media influencer, was the model that day, and they shot the photo during sunset at Bondi Beach in Sydney.
That same year, the cover photos for TIME's Firsts issue were also shot using an iPhone. The issue featured famous individuals such as Selena Gomez, Ava DuVernay, Oprah, and Hilary Clinton.
In 2015, commercial photographer Julian Calverley used his iPhone to take landscape photos. Not only was his work shown in an exhibition, but he also published a book featuring photos he took exclusively with an iPhone.
Even well-known filmmakers have experimented with using an iPhone to shoot a full-length movie. Steven Soderbergh's psychological thriller "Unsane" was shot entirely with an iPhone. The film starred Claire Foy of "The Crown."
Starting with a Smartphone
For those who want to explore photography, many experts recommend starting and experimenting using smartphone cameras. The quality of smartphone cameras can create good quality photos, especially for posting on social media.
However, of course, these devices have limitations. After a while, a hobbyist will want to transfer to a dedicated camera. A DSLR is still, in a lot of ways, better than a smartphone camera. For one, it gives you the minimally processed file of the photo. Most smartphones do not have the option to the RAW file.
Hobbyists also still have to edit their photos. This is not an issue or a disadvantage of using a smartphone camera. Even photos taken with the best camera in the world have to be processed. No photo featuring a supermodel or celebrity is printed on the cover of a magazine unedited. Even jewelry have to go under photo retouching to regain their luster before publication.
In addition, there is the issue of light. No matter which device you use, every good photographer knows that lighting is one of the most critical elements to take the perfect photo. More than the device used, learning about lighting and how to use it to your advantage will determine if an image is good or not.
Making Money from Smartphone Photography
People can become a professional without switching to dedicated camera equipment. In the examples above, artists have established their names by using DSLR before experimenting with iPhone cameras. However, some people are already making money out of photos they took using their smartphones.
Some are selling stock photos that are a lot less artistic. They sell these photos for a small fee to companies that need them. The outcome is often generic.
Others are selling their work through Etsy and Fotomoto as prints. Etsy, in particular, is perfect for beginners because it is easy to use to set up an online shop, and it already has millions of users.
In photography, it is not always about the equipment. Professionals use expensive cameras to take amazing photographs. But even if you give them a smartphone, they're still producing great shots. Moreover, despite the limitations, many people are thriving as photographers using their smartphone cameras which, through the years, have improved and can now compete with more specialized equipment.