I don't know about you, but I prefer a personal DIY gift over one that was bought from a store and wrapped without a second thought. After decades of celebrating Christmas, I grew a bit tired of smiling and pretending to be overjoyed by the same commercialized gifts every year. While I appreciate the sentiment, sometimes I feel like I can afford to buy the things I need; everything else like a mass-produced figurine or a new vase is just added clutter in my home.
DIY gifts, on the other hand, are truly something else. These gifts show that the giver didn't just throw money at some cashier in a department store and called it a day. It meant that the giver likes you enough to spend a better part of their day handmaking your gift. It's custom-made, so they really think about what you like. Whether it's a knitted sweater or just an album with the two of you, there's thought, effort, and love – things I love to look for during the Christmas season.
But of course, not all DIY gifts necessarily mean they're affordable. So, for this Christmas, if you want to give personalized gifts made with love but are on a tight budget, these DIY projects will make your friends and family members happy.
Love Coupons
If you have a printer at home, you can get your spouse or partner a meaningful gift without having to spend. Design, print, and cut coupons allowing the bearer to receive a treat from you whenever they want. Provide activities like breakfast in bed, movie night, a romantic homemade dinner, or a simple date night of their choice. There can also be some funny coupons such as a "Get Out of Jail Free" card when they do something that mildly annoys you or a "We're Picking My Choice" card when both of you are stuck choosing between two restaurants. These can be a fun part of your relationship in the future.
DIY Planters
These cute DIY succulent plantersfrom Lil' Luna add a touch of creativity to an otherwise boring plant gift. You can find sets of small white planter pots in Amazon for $15 to $20, which amounts to around $5 per person, or buy mason jars in your local store. Common succulents cost less than $3. All you need now are pebbles and whatever craft materials you can find to give your pots a fun theme.
Gold Nugget Photo Holder
These earthy but elegant photo holders from A Charming Project make a good picture frame substitute your friends will enjoy. Simply spray paint or paint a few glass rocks with metallic gold paint, glue them together, and attach spiral paper clips and bead landing headpins to form our holder.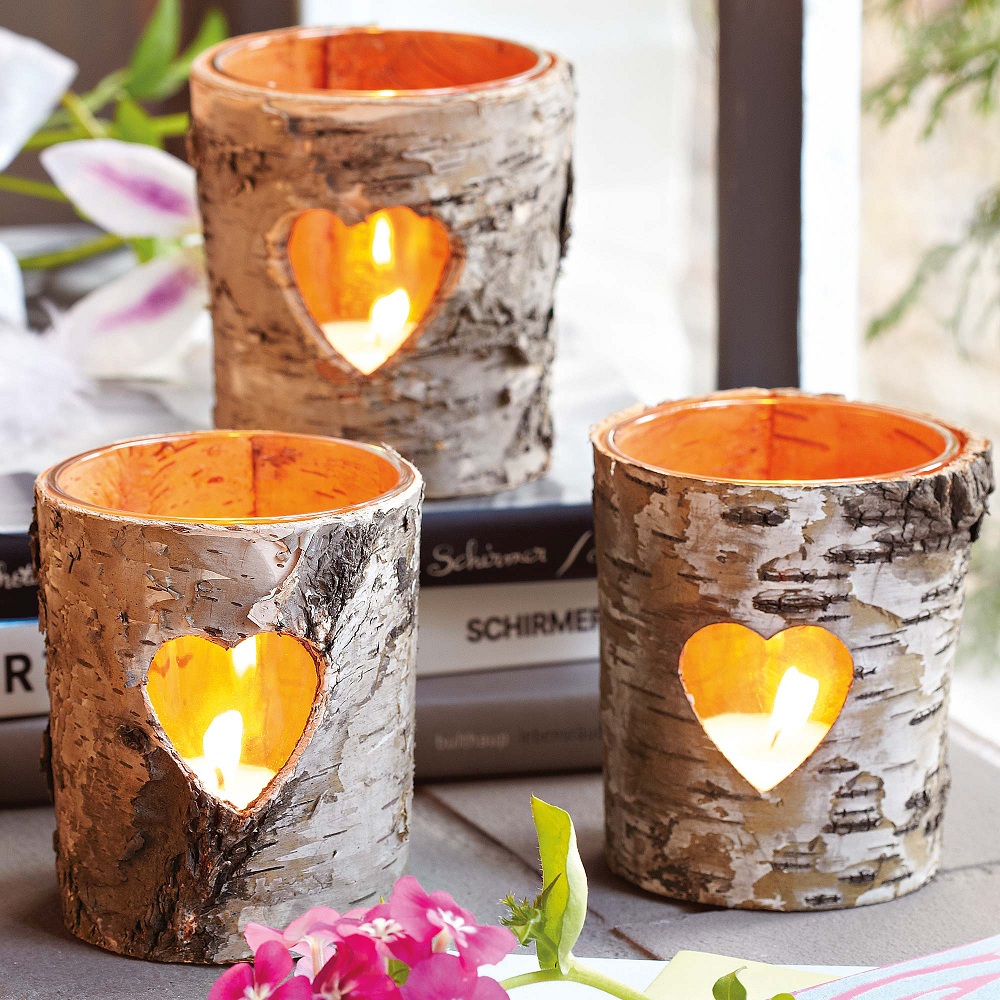 Creative Candle Holder
Take a jar and creatively wrap it with yarn or string. Spray paint the jar and let it dry. Carefully remove the string and you've created a creative, elegant, and inexpensive candle holder.
Personalized Mug
Plain white ceramic mugs are around seven dollars on Amazon, but you can get them cheaper in Dollar Tree and wholesale supermarkets. Its plain design offers endless possibilities for designing a gift your friends and family will love.
If you want it sweet and simple and have a good hand for designing, simply take a few colored sharpies and draw or write something that they will love to see when they drink their morning coffee. Just be careful to use permanent sharpies or else the design will fade over time.
Or, if you want a more glittery feel, try Creative Green Living's dishwasher-safe glitter mugs. Their ideas also work on wineglasses and mason jars.
Homemade Skin Care and Beauty Products
If you want to give all-natural products but find organic companies' products way over budget, consider making your own. Body and lip scrubs only require mixing sugar, coconut oil, and essential oils with scents customized to your friend or family's preferences.
Bitz & Giggles has a creative way to make your own soothing peppermint bath bombs. The bath bomb molds may be over $10 on Amazon, but these are for 12 molds and a plastic scoop, so you can give these gifts to multiple friends.
A Pumpkin And A Princess provides a recipe for easy two-ingredient DIY Lip Gloss. Simply mix petroleum jelly with edible shimmer colors of your choice. The cosmetic containers cost almost five dollars for 25 pieces, so you can give it to multiple friends who love lip glass or give one friend a wide array of tinted gloss to choose from.
Creatively-Packaged Food Mixes
Skip the fruitcakes and Christmas cupcakes and give your friends creative food gifts they can enjoy for longer. Sprinkle Some Fun's Hot Cocoa Mix Ornaments lets your friends have creative baubles hanging on their tree which can double as a hot cocoa mix when they're in the mood. You can find a lot of food-safe clear plastic ornaments discs in various shapes and sizes on Amazon and various craft stores. Add all the dry ingredients in the bauble and seal it with the cap.
Or, you can try The Country Chic Cottage's DIY pancake mix in a jar. Simply mix the dry ingredients, place it in a jar, and decorate the jar. There are various ways to give food items for Christmas. Just make sure what you're giving contains only dry ingredients so that it lasts longer.
Celebrating the holidays doesn't need to be a huge expense on your part. You can still make thoughtful, homemade presents your friends and family will appreciate that require little time, effort, and money to make.