The pandemic brought about numerous challenges that made many business owners rethink their strategies. Although some had no choice but to close their brand, others were lucky enough to survive the crisis. But this was never easy considering all the implications the pandemic has, especially to non-essential businesses.
The photography industry, for instance, saw reduced demands for photography services during the crisis. Major events were canceled, and lockdowns happened. With people fearing for their health, they decided to skip hiring such services to reduce their contact with other people.
Most photographers decided to migrate from their studios to their own home offices. Others had no choice but to rely on local leads since they couldn't visit their clients in another city, state, or country. How can one cope and keep their photography business afloat in the middle of the COVID-19 crisis?
Boost Your Marketing Efforts
Continuous marketing is a must, especially now that you need more leads for your business. If before, offline marketing efforts are paying off, it is time that you also embrace online advertising. With most people spending their time online, it only makes sense that you follow suit and showcase your services where most of your target audiences are.
Since you are already busy perfecting your craft, you can hire the pros to do your online marketing. Just make sure you outsource the marketing services of a company that understands your photography business. For example, choose one that offers marketing for your boudoir photography brand.
Hiring the right company will enable you to capture leads and turn them into paying clients easily. You won't waste a penny since your marketing efforts are now directed towards your target audiences. You can focus on your expertise while you wait for customers to ring you up.
Diversify your services
Are you only offering wedding photography services? Then it is time that you explore other photography services to match the demand. This way, you can gain more customers and widen your reach.
Why not explore product photography? Remember that your industry is not the only one that is turning to online marketing. Even the food and beverage industry are boosting their marketing efforts to gain more online customers.
By offering food photography services, you can tap into the food industry market. You can start shooting food products and gain experience until you land your first client. This allows you to diversify your offers while boosting your revenue streams at the same time.
Keep Old and Current Clients Engaged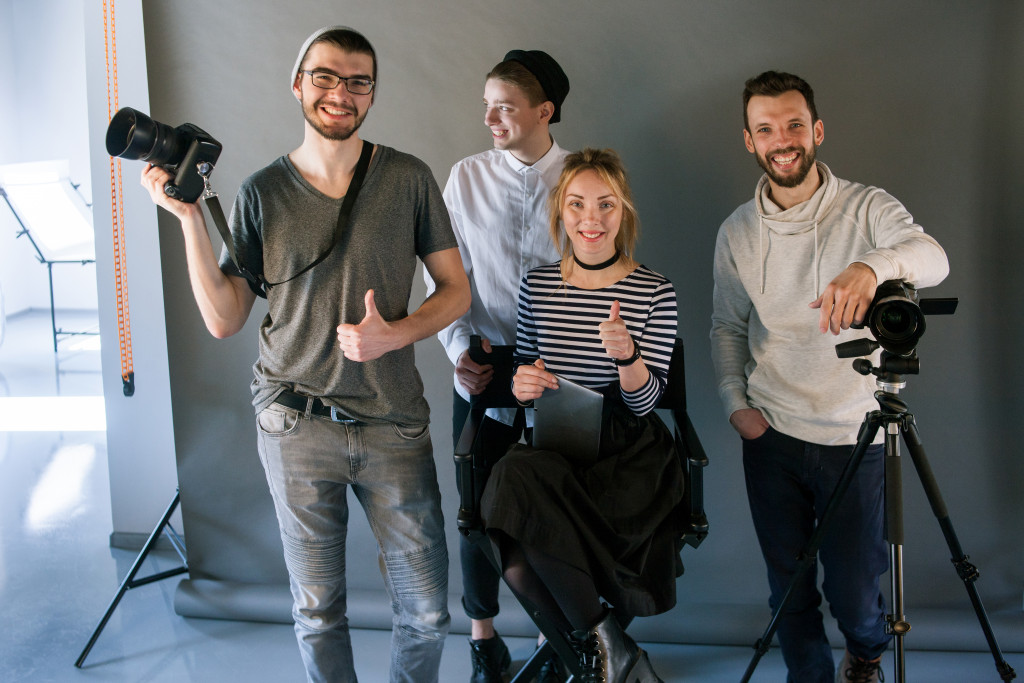 Your current clients may have decided to cancel bookings due to Covid-19. But that does not mean that you can no longer offer your services to them, nor will they never hire you again. Keep in mind that client retention is the best way to get repeat clients and referrals.
So, be sure to stay connected with clients and keep them engaged. Send newsletters, share blog posts, and constantly post useful content on social media. This will remind them why they chose your photography business in the first place.
Keeping in touch with old and current clients will help improve your chances of you being hired again once they require a photographer. They might even say great things about your business, landing you your next clients. It helps to accept future bookings so you can start fixing your schedule at once.
Improve Your Online Portfolio
When you are not busy learning a new photography style and talking to clients, render time to improve your online portfolio. Update this with your latest creations and wow your audience with breathtaking photos. Organize your portfolio and show off your new style to wow old clients and target audiences.
It helps to turn your business website into a more professional-looking one. You want to dress your website to impress your customers and make your target audiences crave your services. You can do more than simply posting your work online.
Optimize your website for mobile and conduct keyword searches. Use the right keywords to boost your chances of being discovered by the right clients at the right time. Be sure to utilize call-to-action buttons and social media share buttons to make it easier for your clients to reach out to you and share your content on social media pages.
Your photography business does not have to suffer because fewer people need your services. You can do so much more than waiting for new leads to call you. Be proactive, competitive, and resilient if you don't want your business to suffer in the middle of the pandemic.