Without good workers, a healthcare facility will not work effectively. Hospitals survive through their dedicated professionals, especially in this time of pandemic. However, recruiting healthcare workers also has challenges and must be handled with special considerations.
Healthcare is a demanding career, with people's lives at stake everyday. The nature of the work can be extremely stressful which is why healthcare professionals have a high turnover rate. The COVID-19 pandemic worsens the existing shortage of healthcare workers as they have been pushed to their limits.
The global demand for healthcare workers will reach about 80 million by 2030. This persisting pandemic will burn them out and leave the field, not being able to advance in their fields. This is a challenge for healthcare recruitment as it's difficult to find workers who are willing to push through with their careers or find new graduates ready to join the industry in such stressful conditions.
Four Tips for the Successful Recruitment of Healthcare Workers
1. Increase the Candidate Pool
The first part of the healthcare recruitment process is building a candidate pool. Healthcare candidates should already have hands-on training as the experience will be an opportunity for them to experience the culture. Campus recruiting, or getting potential candidates before they graduate is essential for most healthcare facilities.
Some facilities also consider outsourcing experienced staff to save time and maintain cost-effectiveness. For instance, since there has been a shortage of nephrology nurses even before the pandemic, some hospitals turn to dialysis management services to help them get qualified candidates.
Another way to increase the candidate pool is by having recommendation channels. Existing employees can recommend candidates they know inside or outside the facility. Recommendations are one of the most important indicators of a reliable employee, so pay attention to these channels.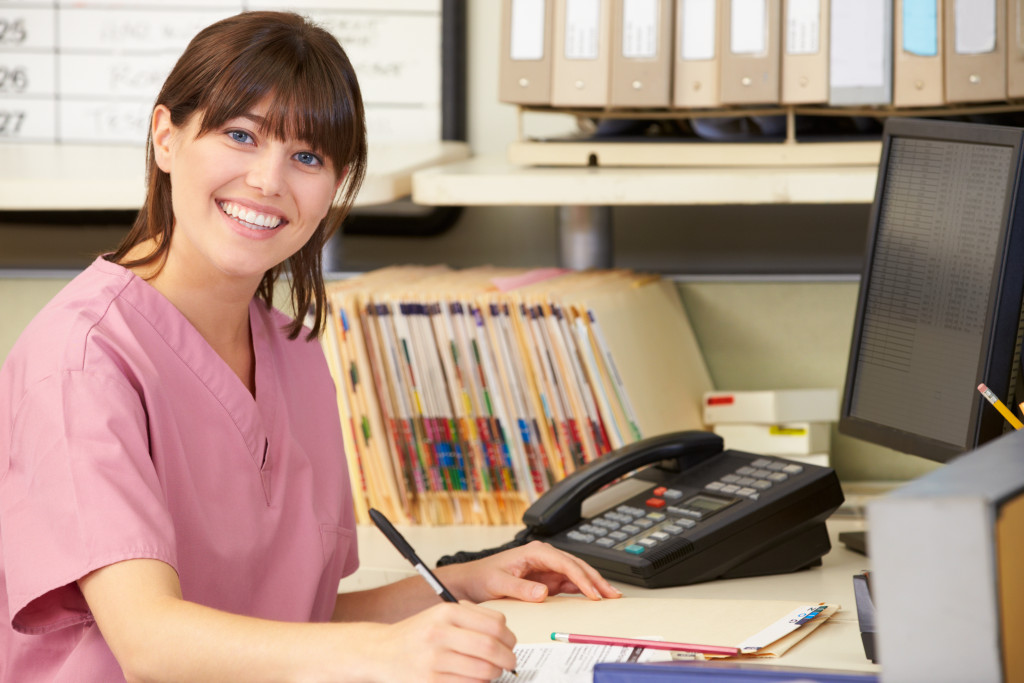 2. Maintain Multiple Candidate Pools
Having multiple pools of candidates for each role will make filing a particular role easier. Each division of roles should have its respective pool, like an upper management pool, pool for surgeons, nurses, food service workers, and more.
You can filter through it to know if the candidates are qualified and sort them based on certifications, position, or experience.
3. Have a Good Verification Process
Aside from training and certifications, healthcare workers need to pass exams or board certifications in order to be qualified in a healthcare facility. There are healthcare-specific HR platforms you can use to sort and verify candidate information.
Unlike other fields where certifications are optional, it's strictly regulated in the healthcare industry. Although there are roles available to nearly anyone like custodial staff or receptionists, healthcare workers need specific training and certifications for their desired roles.
Background checks are also an essential part of the process. This will help thoroughly verify the candidate. Using modern technology in this process is vital as competition is fierce. It will help ensure a quick turnaround so the best candidate in the field won't be missed out.
4. Promote Employee Retention
Given the high turnover rate for healthcare workers, the healthcare facility can prevent problems with staffing if it shows it can treat its workers right. For instance, benefits can be improved for employees such as adequate time off, consistent shifts, and a flexible work environment.
Some benefits you should consider include:
As new knowledge is continuously tested and proven such as treatments for diseases and drugs for different illnesses, ongoing training will help ensure that healthcare employees will always provide the highest care possible.
There's a high chance that the best workers will be recruited from a wide range of locations if there's relocation assistance. Good facilities can have national or global recognition for quality in terms of employee treatment and patient care due to a diverse group of workers.
The appropriate amount of leaves such as vacation, paternity, maternity, or medicals should be granted to all employees. These are a huge benefit especially for new parents, especially in these times.
Amenities like free or discounted food, gym access, or other amenities can make healthcare workers feel appreciated. Just like other employees, access to different amenities can provide them a place to relax and boost their productivity.
In the healthcare industry, experienced and qualified staff is necessary especially during this pandemic. All staffing decisions must be carefully considered to make sure only the best candidates are hired for the job. Even if the recruitment process can sometimes be time-consuming, follow these tips to help you ease the intricacies of the process and obtain the best employees.