Do you dream of keeping your room exciting, relaxing, and welcoming throughout? Do you want to maintain the functionality of your room while maintaining its aesthetics? If you do, then you love interior decorating. You may have spent a fortune to achieve your current décor. Unfortunately, you may not be able to keep that forever. As time goes by, your tastes and preferences may change with the emergence of new trends. As a result, you will need to upgrade your décor continually, which may be expensive. Fortunately, you do not have to spend much. The following are ways you can give your home an inexpensive makeover:
Declutter
Although you may not notice, you will acquire more items for your house over time. This leads to clutter – things that you keep but do not need or use. Consequently, these items give your space an unattractive look. To do away with the unsightly appearance, you need to keep away extra things if you are not ready to let them go. Storage space is a common challenge. One excellent way is to invest in multipurpose furniture. For instance, you may opt to buy ottomans online, which you can use to store some items.
Update the furniture
Furniture styles are seasonal, hence the need to update to keep your house fresh. While this may sound expensive, you do not need to buy new furniture at high costs to update. Changing used seat covers is an excellent and cost-effective way to keep your seats looking classy. These covers come in different colours, materials, styles, and designs. Therefore, you may need to research and try different covers to choose one that suits your taste.
Change the furniture layout
Do you feel tired of seeing the same old design that you have been using for years? Well, that is possible. The good news is that you can solve this issue without spending a single dime. All you need to do is to alter your furniture arrangement across the room. Take a fresh look and relocate your furniture. Again, if you have extra unused furniture, let go. This will create a clean and attractive space.
Paint the walls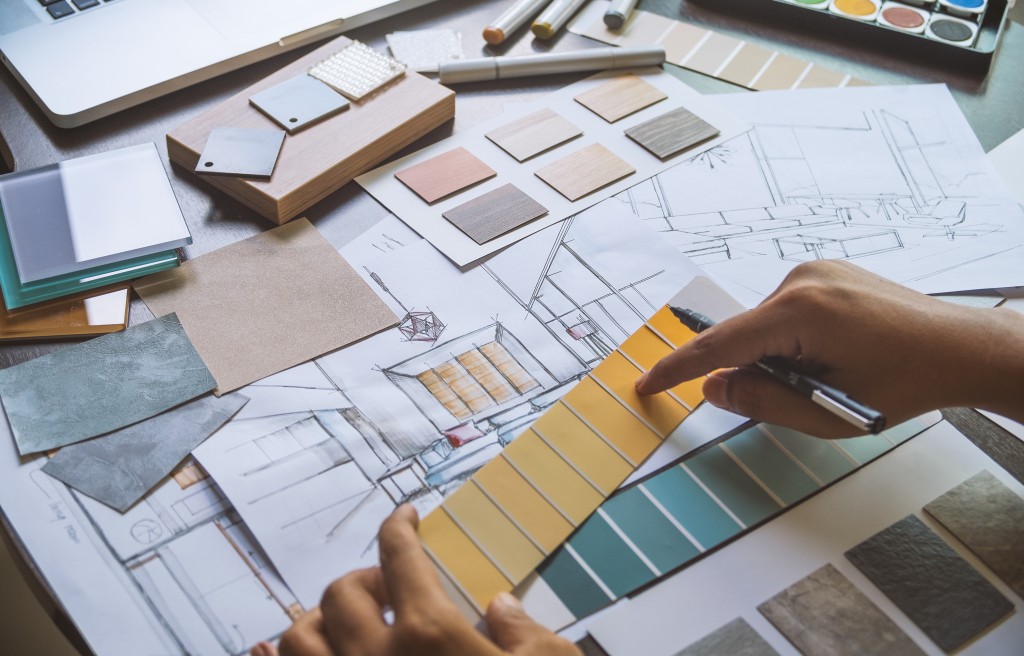 Painting the walls is an inexpensive way to lighten up and upgrade your space. For accent walls, go for bold colours that give your rooms a gorgeous look. However, be sure to match the paint colour with that of the furniture to ensure that it works for you, and not against you. Nevertheless, given the wide variety of colours, making a choice can be daunting. If it so happens, seek professional advice.
Highlight the décor with proper lighting
Lighting is a crucial aspect of any interior space. It can set the tone of your space as well as add a touch of personality. However, to achieve the desired lighting effect, you need to choose the right lights. Make your hallways, living room, and bedrooms attractive by selecting the proper lighting.
You do not need to be stuck in a dull space due to budget limitations. The ideas mentioned above will help you brighten up your interior, save money, and stay updated.