Cosplay has become more than just a hobby. Going to comic conventions (or "comic cons") dressed as your favorite character is not just a day where people have fun and pretend to be someone else. In May 2017, the London MCM Comic Con Event saw over 133,000 cosplayers. That's around $26 per person, and that's only for the ticket to enter the convention center. Consider some of the most intricate cosplays you've seen and the fact that there are those who spend over $250 on costumes, and you'll know it's not just a gathering for nerds anymore – it's become a bump in the industry that avid fans are contributing to.
I started attending comic cons a few years ago. Before that, I've always admired cosplayers and loved to dress up in costumes myself, but I never got around to attending conventions until I was invited by my best friend to attend my first-ever comic con. It was a week's notice, so paying a costume maker was out of the question. I didn't want to spend my first comic con walking around in regular clothes, so I decided that while I couldn't go as Game of Thrones' Margaery Tyrell that year, I could look in my closet and go as a modern character. I found a red-orange shirt, black shorts, a sleeveless denim button-down that I sewed into a vest, and an old hat I painted and went as a gender-bent Dipper Pines from Gravity Falls. The following year, I had enough time to coordinate with a costume maker, and the year after that realized part of the fun I felt attending comic cons was the effort of making my own costumes, and I've been DIY-ing my own costumes ever since.
While I'm far from an expert in cosplayer,I've experienced DIY-ing my costumes for a long time and understand what it's like to be taking your costumes seriously but don't have the means as professional cosplayers. These tips won't help take you to expert levels immediately, but they'll help you understand the basics and, from there, you can find ways to improve that work for you.
Who Can Cosplay and Who Can You Go As?
Regardless of what gatekeepers and die-hard fans say, anyone can cosplay any character. It doesn't matter what sex, race, age, or body type you are. As long as you have the confidence to wear a character, you shouldn't be told what you can or can't go as to a comic con. You're celebrating your love for your fandom, and you're showing it by going as one of your favorite characters.
Starting Out: How Do I Choose a Cosplay?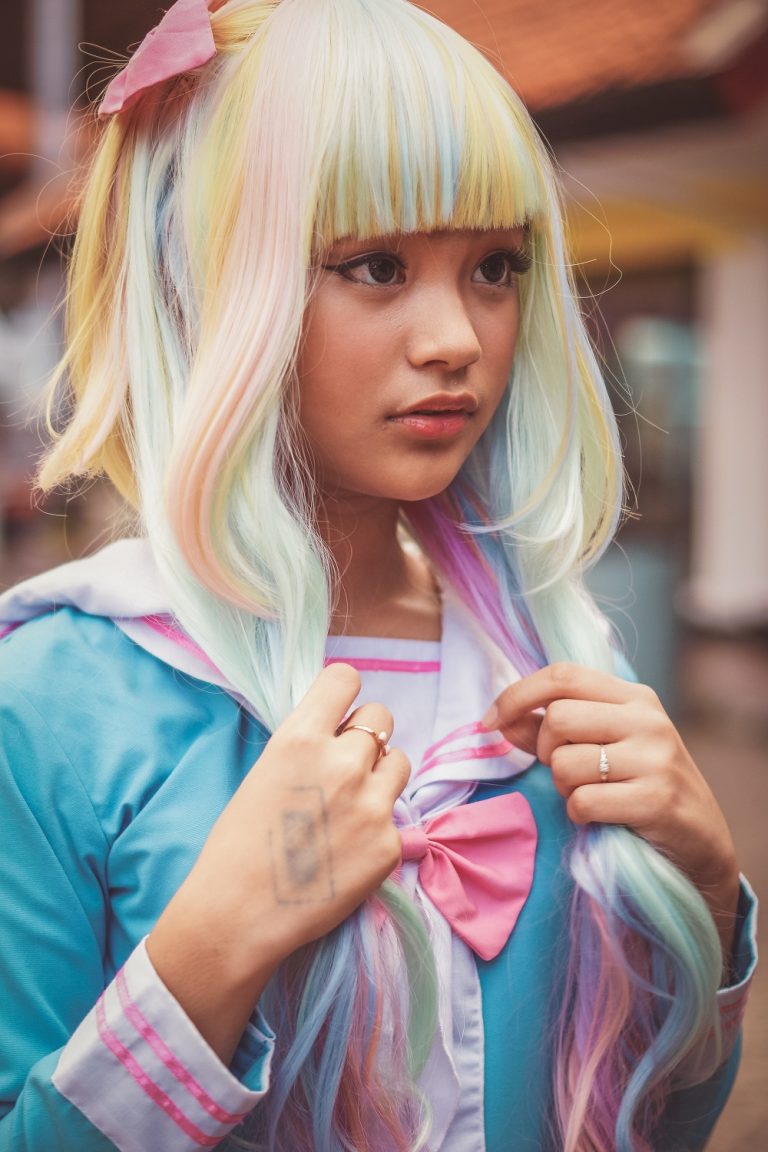 What I like to do is, even on the off-season and there are no comic cons scheduled yet, when I'm watching, reading about TV shows I like, or just thinking of what character I can pull off for the next comic con, I make a list of characters I want to dress up as. Again, you don't have to look like the character you're going as, so just focus on which character you want to be and how fun or challenging their costume will be to make.
As early as now, if you're on your first or second DIY costume, you might want to skip on the intricate armor and the bulky, multi-material costumes if you don't have the sewing, welding, and other skills needed to do it yourself. I'm not saying you should go as a background character (unless you want to), but your first cosplay, try to test your creativity first by going simple and then continue to build up on what you know until you have enough skills to make a more elaborate costume. So, stick to your comfort zone and choose a simple cosplay.
Pre-Planning: What to Look Out For
Take note of your budget and how much you plan to spend for the entire comic con. Estimate ticket prices based on previous comic cons, and from there budget how much you're willing to spend on your costume. The remaining money is the amount you can spend on food, transportation, accommodation, and comic con merch, so make sure you're attending a comic con that's worth it. These aren't affordable events, so read the line-up and make sure there's something worth attending for.
While cosplay is a form of self-expression, make sure your costume is appropriate and safe to wear and be around for other attendees. Take note of body coverage and avoid creating large props that could be a hazard in a crowded comic con. If you're doing DIY cosplay, sharp metalwork and pyrotechnics are out of the question (and even illegal in many comic con policies).
Building Your Character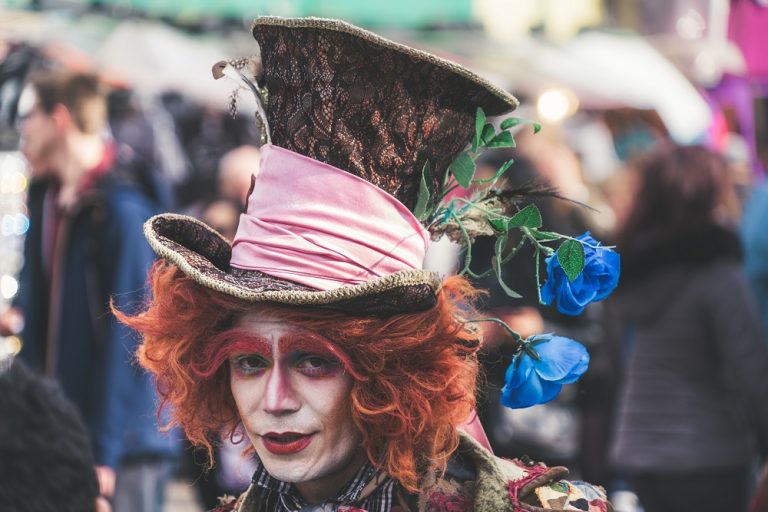 From your list of characters, choose one and find an outfit they've worn that you want to do. I find it's best to go for outfits where you can buy ready-to-wear clothes and make modifications than necessary, though sometimes you have to end up making it from scratch if there's nothing similar like it in stores. Before starting on anything, I pick one or two outfits and break down the costume into what supplies I'll need and what I need to do.
By the end of this, you should have one or two lists showing what either costume needs: from the wig and hat down to the shoes. When I'm not pressed for time and money, I like to choose one that allows me to get more creative. Otherwise, I pick what is easier and cheaper to make.
Closet Cosplay
If you're on a tight budget, you might want to choose a character that will allow you to do closet cosplay. This means going through your clothes and making a costume based on what you already have.
For example, you can put on a blue, red, or green dress, accessorize it with a thick black belt, put on white socks and black shoes, put on a blonde, red, or black wig, and you're instantly a Powerpuff Girl. Or if you have long black hair, you can put on a gray tank top, denim pants, and red boots. Just put a lot of powder on your face and you're already Marceline from Adventure Time.
Closet cosplay also means modifying what you already have in your closet to make something new, if you're willing to do it. But that means having a bit of sewing knowledge to prevent ruining your costume.
Learning How to Sew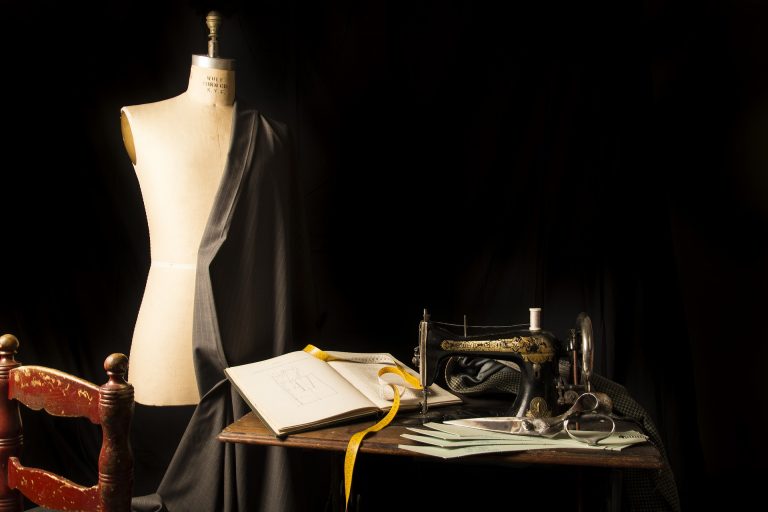 Should DIY cosplayers learn how to sew? Yes, especially if your costume includes tops or bottoms you can't find in most shops. If you find sewing difficult or if you don't know how to operate a sewing machine, fabric glue helps in most cases. However, glue doesn't always hold, and some costumes require thick material you might not be able to put under a sewing machine, so it's always best to have a working knowledge of hand-sewing.
Luckily, you don't have to be an expert in sewing and forming your own patterns. Unlike cosplayers years ago when they had to figure out everything for themselves, there are available videos online that can help you build your costumes.
Shopping for Materials
When you're shopping for supplies, cloth, and other materials, remember you're on a budget and don't have unlimited resources. Which means you should only be buying what's necessary, which can be difficult to estimate for materials like cloth.
You might have to go out of the way to get cheap but quality materials. If you find that department store prices are eating up your costume budget, you might have to look for materials in flea markets smaller stores. If you're searching for clothes, opt out of regular ready-to-wears in department stores and consider going to overrun warehouses and thrift shops.
Some of the basic supplies you might need include:
Makeup, face and body paint, make-up remover
Wigs, hair extensions, pins, and a hair cap
Emergency sewing kit
Tape and adhesives
Since you're new to cosplay and are making a simple costume, you won't need assistants – people who walk with you lugging bags of emergency supplies and makeup for touch-ups – and will only need a few makeup touch-ups every now and then. If this is your first time attending comic con in cosplay, enjoy it, learn from other cosplayers, and, if you see other people going as the same character, see their interpretation of the character. But what's important is that you're wearing a DIY costume you feel proud of and comfortable in.