Whether you just moved to a new house or you're thinking of renovating your old backyard, a proper landscape plan can bring a sense of unity and order to your garden. People love gardens for all sorts of reasons. Some value them for the peace and privacy they provide. They also make your home cooler and greener. And for those with a green thumb, there's nothing like seeing your hard work pay off season after season.
Many people are under the belief that garden design is simple. Perhaps all you need is to install the sod and plant a few shrubs and flower beds, and you can call it a day. However, you'll get a garden that's messy and prone to disease. If you don't plan your landscaping correctly, you'll spend more on replanting and repairs. Fortunately, you can always rely on landscaping services to transform your backyard into a plant paradise.
Whether you have a small backyard or a large garden, it pays to know the landscaping basics. Here are a few things that will help you create a pocket of green in the comfort of your home:
1. Do some research
Before you proceed with any landscaping work, you must first study the land. For starters, you're going to need information about the area's climate and weather patterns, endemic plant species, soil characteristics, light coverage, and topography. You'll have a healthier garden if you design with the data in mind. Otherwise, you could commit mistakes that threaten the viability and sustainability of the garden.
Another factor you need to consider is the particular arrangement of features in your backyard. For instance, if your home sits on an area that's higher than the rest of your backyard, you won't have to worry too much about water entering your home. Conversely, if you live in a low-lying area, you'll need to resculpt your garden to draw water away from the structure.
2. Consider how you're going to use it
Once you've done a comprehensive study of the land, the next step in the planning process is identifying how you will use it. Gardens are artificial features built for our pleasure, so we need to make sure that we consider our needs in the design process.
For instance, if you enjoy vegetable gardening, you'll want space for your plots. Outdoor entertainment spaces need protection from the elements as well as ample airflow and light. If you want something simple, a grass lawn bordered with shrubs and flowerbeds is always a good idea. The more functional your garden is, the better.
Of course, you also have to consider one ugly aspect of landscaping: the maintenance. A large garden with lots of greenery will require regular watering and upkeep to keep it healthy. Meanwhile, a simple backyard with a few shrubs and plots will only need occasional maintenance. Either way, gardens are hard work, so consider this as you design the landscape.
3. Build around a motif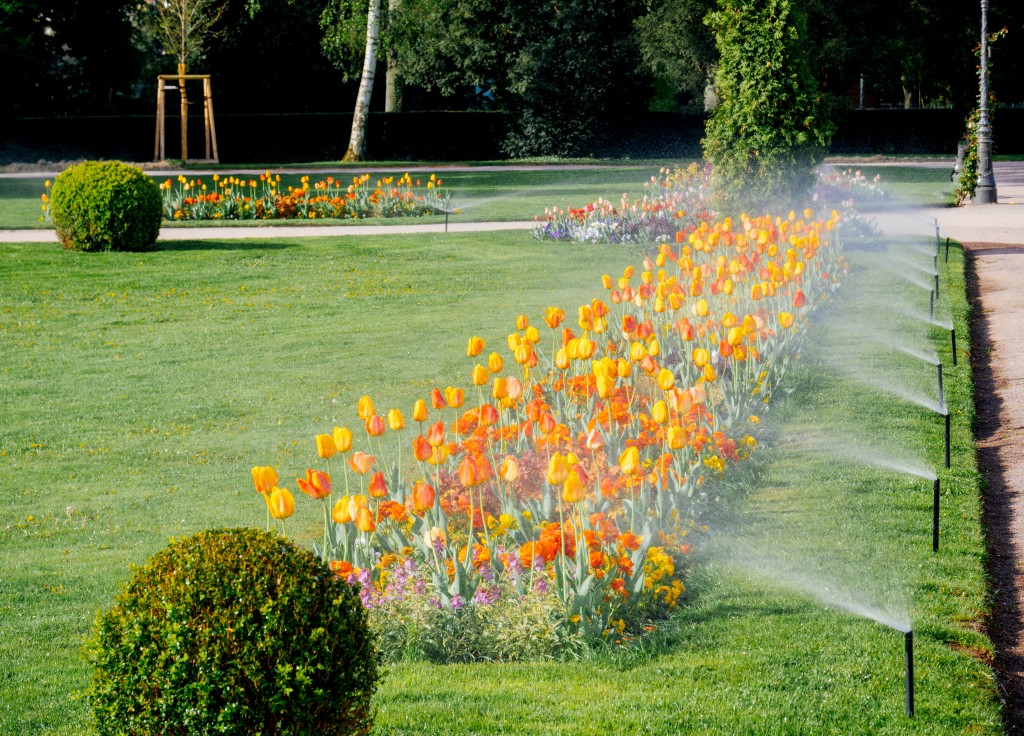 If a regular backyard and garden don't appeal to you, you can always design around a motif to give your green space a unifying factor. Just look at Japanese zen gardens, Chinese gardens, or French formal gardens, and you'll see what I mean. A specific aesthetic can give you the visual impact you're looking for.
Just make sure that your new garden matches your home as well. A zen garden will probably clash with a classic Victorian home. Conversely, a geometric formal garden with fountains isn't the best choice if you're going for something homey. Eastern aesthetic traditions go well with modernist homes, and you can get away with curves and asymmetry. If you want something traditional, go for clean lines and symmetrical arrangements.
4. Look beyond the garden
Unless you're building a green pocket in the middle of the city, consider a landscape design that blends well with its surroundings. Many homeowners fail to take advantage of their immediate surroundings, such as grassland, forests, among other things. It doesn't make much sense to block your view with privacy fences unless you want to keep the outside world out.
The bottom line
These things will help you design a better and healthier garden. If landscape design is too stressful for you, you can always leave the work to the professionals.