As an online fashion retailer, you know that staying ahead of the competition is key to your success. But with so many other retailers out there, how can you ensure that your store stands out? For that, you need to focus on creating a unique and memorable shopping experience for your customers. Here are five tips that will help you do just that:
1. Offer Something Different
Whether it's a unique product or an exceptional service, make sure that your store offers something that other retailers don't. This will help you attract attention and stand out from the crowd.
To come up with ideas, here are a few questions you can ask yourself:
What is unique about my store?
What sets my store apart from others in the industry?
What can I offer that my competitors can't or don't?
It's also a good idea to look at your target market and figure out what they're looking for that they can't find elsewhere. You'll be ahead of the game if you can fill that need.
2. Create a Memorable Shopping Experience
Your goal should be to create a shopping experience that is so memorable that your customers will want to come back for more. To do that, you need to focus on every detail; here are a few things to keep in mind:
Make Sure Your Website Is Optimized
It all starts with your website. In order for customers to have a positive experience, your site needs to be easy to use and navigate. If it's not, you'll lose customers before they even have a chance to browse your products.
In addition to being user-friendly, your site also needs to be fast. No one wants to wait around for a page to load, so make sure your site is running smoothly. If you're not sure how to optimize your website, consider hiring a web designer. They can help you create a site that is both visually appealing and functional.
Offer Free Shipping
Free shipping is one of the best ways to stand out from your competitors. Customers love getting their orders delivered to their doorstep without having to pay extra for shipping. If you can't offer free shipping, consider offering it for orders over a certain amount. This will encourage customers to spend more in order to qualify for free shipping.
Make Returns Easy
No one likes dealing with returns, but it's important to make the process as easy as possible for your customers. If they're not happy with a purchase, you want them to be able to return it without any hassle. Consider offering free return shipping and a generous return policy. This will show your customers that you're confident in your products and that you're committed to their satisfaction.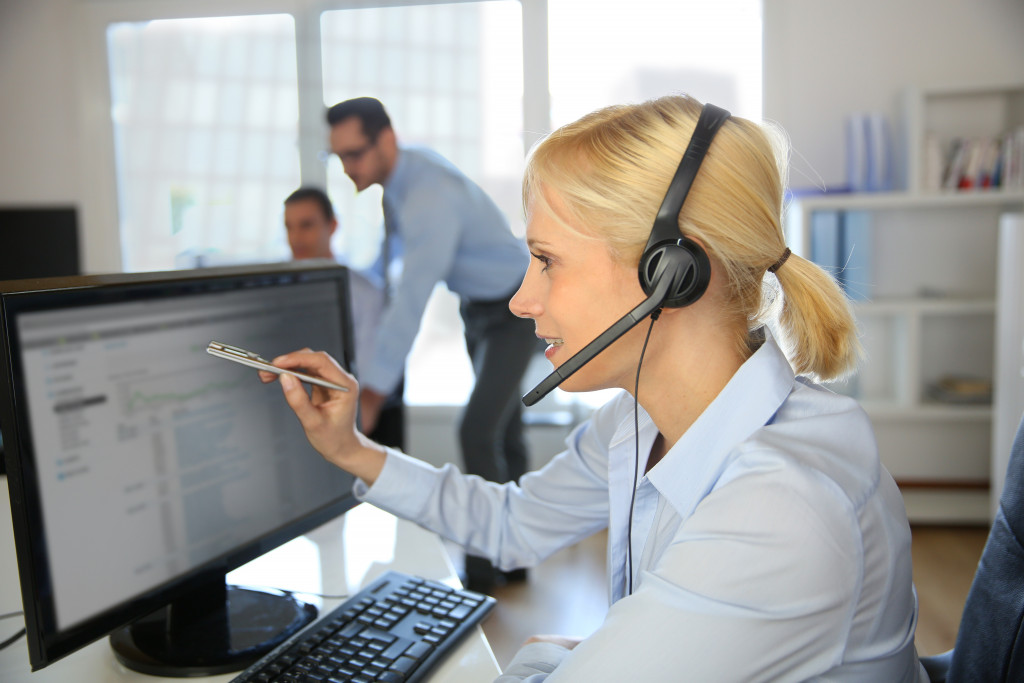 3. Provide Exceptional Customer Service
In addition to offering a great product, you also need to provide excellent customer service. This is what will really set your store apart from the competition. Your customers should feel like they are your number one priority, and you should always be willing to go above and beyond to help them.
Some ways to provide exceptional customer service include:
Always responding to customer inquiries promptly
Going above and beyond to help solve customer problems
Offering free shipping or other discounts for loyal customers
Sending handwritten thank-you notes to customers
4. Build a Strong Brand
A strong brand is another important element of a successful online store. Your brand should reflect the values and mission of your business. It should also be consistent across all of your marketing channels. Creating a strong brand will help you build customer loyalty and attract new customers.
Here are a few tips for building a strong brand:
Develop a clear brand identity
Make sure your branding is consistent across all channels
Create high-quality marketing materials
Focus on customer experience
5. Stay Up-To-Date With the Latest Trends
If you want to stay ahead of the competition, it's important to always be on top of the latest trends. This means keeping an eye on fashion blogs, magazines, and social media. By doing this, you'll be able to see what styles are becoming popular and adjust your inventory accordingly. You can also use this information to create marketing campaigns that target specific trends.
By following these tips, you'll be well on your way to success as an online fashion retailer. Just remember to always focus on providing a great customer experience and offering unique products that your customers can't find anywhere else. So long as you do that, you'll be sure to find success.