The pandemic has forced everyone to stay at home, delaying much-needed trips to the salon. If you're one of the few who has had their hair appointments canceled due to the sudden lockdown, you're not alone. What you can do now is take care of your hair at home.
While your hairdresser is out of the picture, you have to make do with tried and tested haircare products you can easily buy online. Here are some home treatments to help improve the condition of your hair.
Dove Self-warming Hair Mask, £2.99
Dove's Self-Warming Hair Mask is a special deep treat for your stressed-out tresses. This self-heating product has been around for years, providing its users with much-needed hydration. What's great about this product is that it works on all types of hair.
This treatment has two parts, a regenerating mask and a heat-activating serum. Apply the mask on your hair first, followed by the serum. For maximum results, use this product once a week.
Pureology Hydrate Superfood Mask, £19.99
For dry, colored hair, Pureology's Hydrate Superfood Mask is the hair treatment for you. This product is made with Pureology's signature anti-fade complex, helping your color-treated hair retain its color. This particular superfood formula has avocado and coconut oils for an instant shiny, hydration boost.
This mask hydrates and softens your dry, brittle hair, resulting in a smooth, shiny, and frizz-free look and feel.
Philip Kingsley elasticizer, 150ml: £19
Philip Kingsley's iconic elasticizer is a pre-shampoo conditioning mask. Use this for at least 20 minutes before shampooing to let it work its magic. Dampen your hair and apply the thick cream towards the tips of your strands.
It is the most versatile of all hair treatments, smoothing frizzy strands and replenishing damaged hair. This elasticizer is perfect for hair that has often been bleached or heat-styled. Experts advise using this product weekly or biweekly, depending on your hair's needs for softer, shinier, voluminous hair.
Oribe Moisture & Control Deep Treatment Masque, £57
A little pricier than the rest, this deep treatment hair mask is definitely worth the buck. Oribe's Moisture and Control Deep Treatment Masque is the perfect blend of active ingredients and a health-conscious purchase.
Enriched with coconut and almond oils as well as Mango seed butter, this hair mask repairs and protects your hair from breakage. It is also free from sodium chloride, parabens, and sulfates. Its natural formulation protects your hair from oxidative stress, photoaging, and the deterioration of keratin.
Christophe Robin's Hydrating Melting Mask with Aloe Vera, £27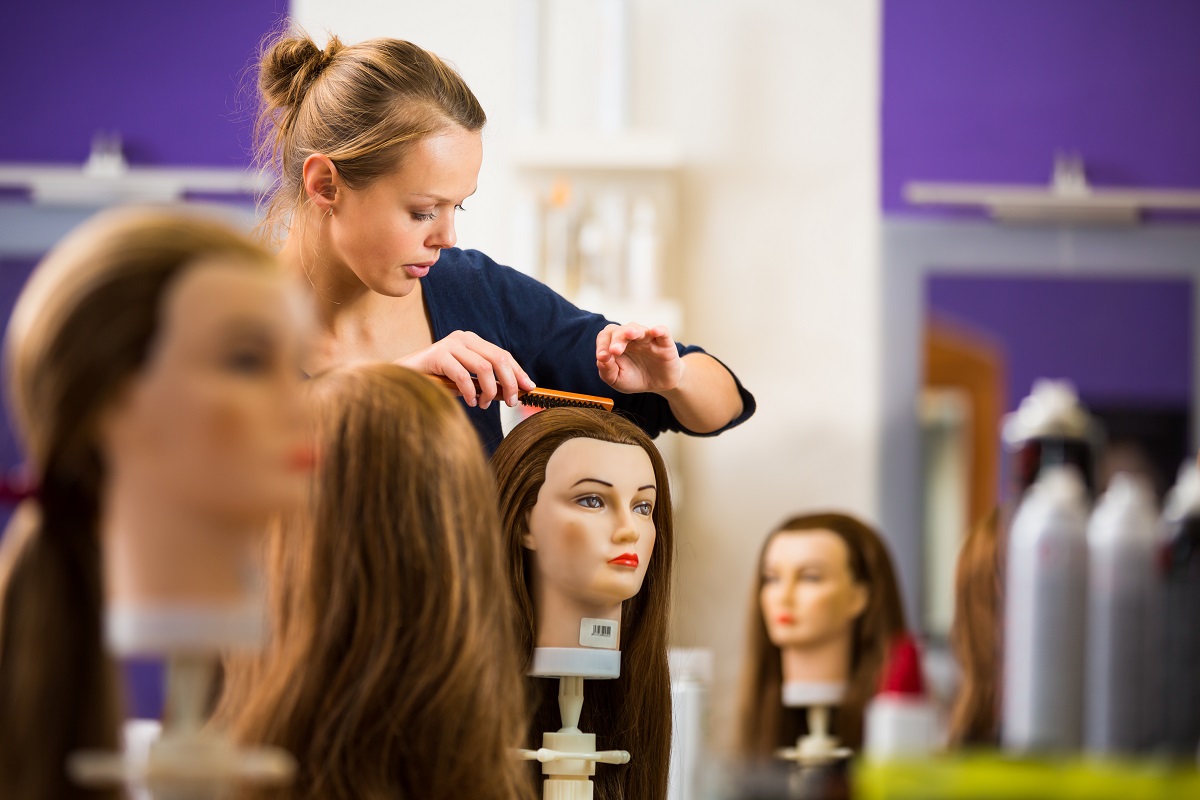 For hair prone to dryness and split ends, Christophe Robin's Hydrating Melting Mask with Aloe is perfect for you. This lightweight mask provides a hydration fix, melting into your hair without weighing it down.
This product uses a combination of natural ingredients to treat damaged, dehydrated, and dull hair. Aloe vera seals the cuticles, hydrating the scalp and hair from the inside. Flaxseed oil, on the other hand, strengthens your strands and restores its natural elasticity and bounce.
You might not be able to visit your favorite salon anytime soon, but not all hope is lost for your damaged tresses. Treat them with these tried and tested products that you can quickly and safely order online.