You've found the person you want to spend the rest of your life with. But you're also probably thinking of how expensive everything is nowadays. You probably have a Pinterest board full of wedding inspiration like most couples. And if you've been scrolling through those boards, you've probably realized that weddings can be expensive. According to a survey by The Knot, couples in the U.S. who got married in 2021 spent an average of $6,000 on the engagement ring and $28,000 on the wedding.
Don't be afraid, though. You can find exquisite diamond engagement rings online at a fraction of that price. Also, there are many ways to save money on your wedding without sacrificing your vision. One way to do that is by going the DIY route.
Why You Should Plan a DIY Wedding
DIY weddings are becoming more and more popular, especially among young couples. And it's no wonder why; planning your wedding has so many benefits.
First of all, it's a great way to save money. When you do things yourself, you don't have to pay for the markup that comes with hiring a professional vendor.
Secondly, DIY weddings are personal. You can infuse your wedding with your unique style and personality by doing things yourself.
Finally, DIY weddings are fun! Planning your wedding should be an enjoyable experience, and what's more fun than being able to say, "I made this!"?
If you're thinking about going the DIY route for your wedding, here are some tips on how to get started.
Start Early and Get Organized
One of the best advice for anyone planning a DIY wedding is to start early and get organized. That will give you plenty of time to find the best deals on supplies, book vendors, and do any other necessary research.
Creating a timeline and budget will also help keep you on track and prevent overspending. Making a list of what needs to be done will help divide and conquer tasks, so everything gets done promptly. Transferring funds into a dedicated savings account as soon as engagement happens will make it easier to stick to a budget.
Source all materials needed in advance so that nothing gets delayed at the last minute. Booking vendors ahead of time will help ensure they are available when needed. You can get better rates if you lock in their services far ahead of your wedding date.
Check for sales often. Stocking up on clearance items or seasonal décor can help save a lot of money in the long run.
Enlist Help from Family and Friends
Weddings can be stressful, but they're much more fun when you have people to help you. Ask family members and close friends if they're willing to lend a hand with anything from making centerpieces to addressing invitations. Your entourage will be more than happy to help you out, and they'll appreciate being involved in your big day.
Delegate tasks based on people's strengths and interests. If someone offers to help with something that's not on your list, let them! It will lighten your load and make the process more enjoyable for everyone involved. Not only will this take some of the pressure off of you, but it'll also make for some great bonding time. Just be sure to return the favor when their big day comes around.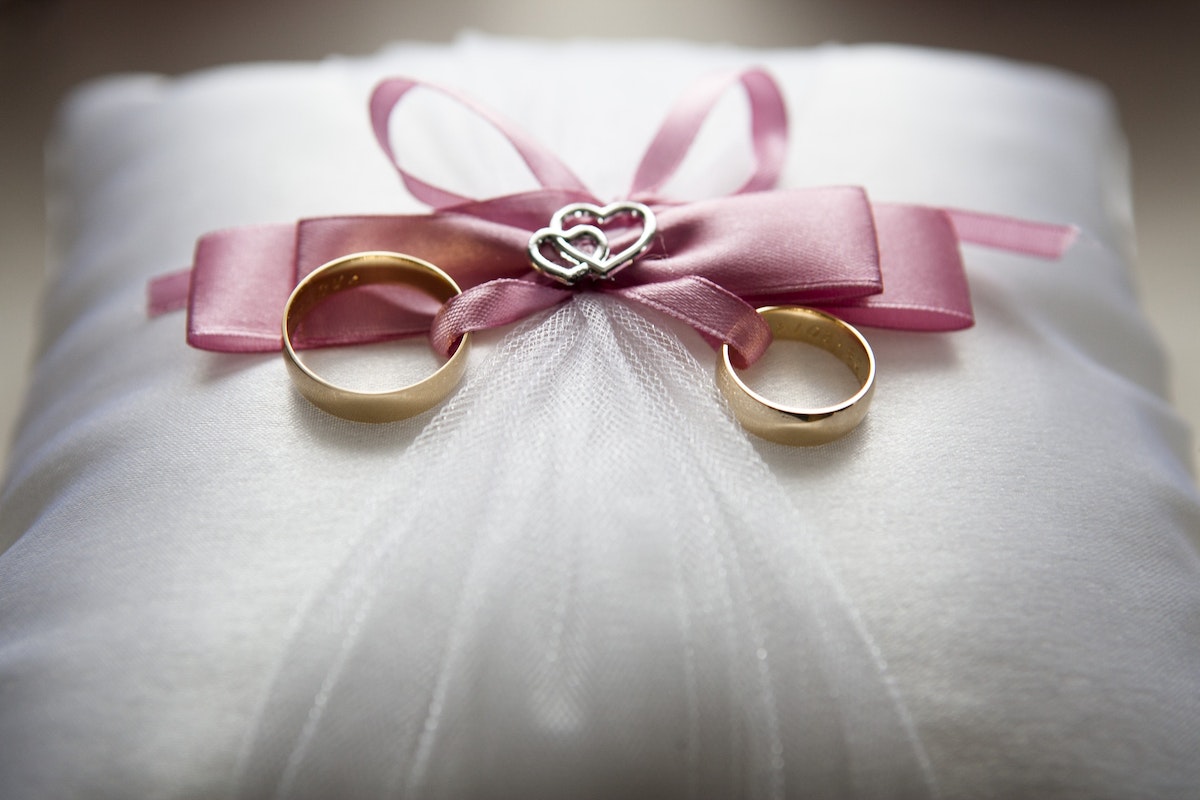 Save Money without Sacrificing Quality
Just because you're planning a DIY wedding doesn't mean that it has to look cheap or homemade. With a little creativity (and maybe some help from YouTube), you can create beautiful decorations and arrangements that rival anything made by a professional—and at a fraction of the cost.
For example, instead of buying expensive floral centerpieces, try filling glass vases with cheaper flowers and greens. This also works great with silk flowers.
You can get creative with your food choices; instead of opting for an expensive caterer, try ordering food for your dinner party or hosting an afternoon tea party instead.
There are endless possibilities when it comes to saving money on your wedding without sacrificing quality—it just takes a little imagination.
Take Advantage of Free Resources
There are tons of free resources available to help you plan your wedding, so take advantage of them! Websites like Pinterest and Etsy are great places to find DIY inspiration. There are also many wedding planning guides and blog posts that can offer helpful tips and advice.
Another great resource is your local library. They may have books on wedding planning, etiquette, and even DIY projects that you can borrow for free.
When it comes to saving money on your wedding, don't be afraid to think outside the box. There are many ways to have a beautiful and memorable day without breaking the bank.
Have a Fabulous DIY Wedding
Planning a DIY wedding is a great way to save money while still making your dream wedding a reality. It's also personal and fun! If you're thinking about going the DIY route, be sure to start early and get organized. And don't forget to ask for help from family and friends! With some creativity and effort, you can have a fabulous DIY wedding that you and your guests will remember for years to come.