When was the last time you deliberately showed your partner how much they mean to you? That's a question only you can answer. When life gets busy, it's easy for us to take our partner for granted, but that's not entirely your fault. You're just unconsciously trying to deal with life, especially when things get chaotic.
Because of the thousand things you need to take care of, you become so focused on your responsibilities you tend to forget to show appreciation to your spouse. But gratitude is a vital factor in a healthy relationship. And you don't need to wait for special days, such as Valentine's Day or anniversary, to do it.
Often, showing appreciation every day through little things is the best way to show your spouse how much you love them. Read below to find out how.
The Little Things Matter.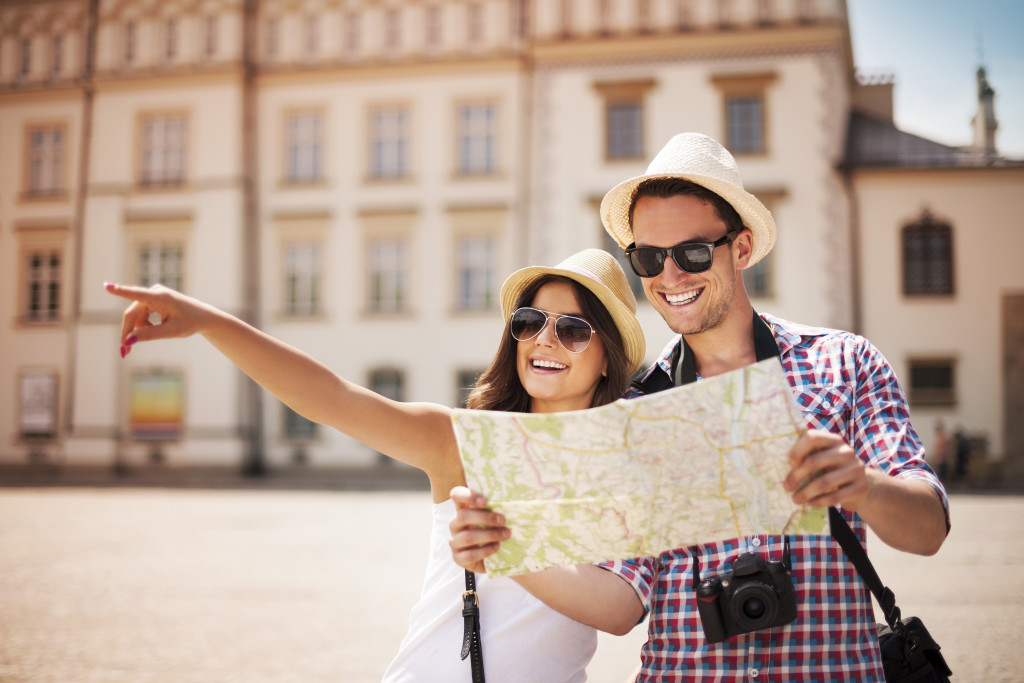 One of the most profound human needs is to be heard and seen for who we are as a person. There is something astounding about being ultimately seen as it makes you feel loved.
You can appreciate your partner by noticing the little things and being verbal about them. For instance, compliment your partner about how good their new haircut looks or how good they smell every morning. Surprise your spouse by buying a ticket for two of their favorite band's concerts and attending together. Being mindful of the little things your spouse loves is a great way to show that you are paying attention.
Understand Your Partner's Love Language.
We all show love in different ways, so it's crucial to understand how your spouse communicates with love. There is a difference between loving your partner in your ways and loving them in ways they'd understand.
According to experts, there are five basic love languages, these are:
Words of affirmation. Here, being vocal about feelings and emotions is crucial.
Gifts. If gift-giving is your partner's love language, consider buying a gift they would like. For example, if your spouse loves spending time in the kitchen, a collection of handmade ceramics would be ideal.
Quality time. For some people, spending quality time is the best love language to show appreciation.
Acts of service. This may include massaging your partner, giving back rubs, or brushing their hair.
Physical touch. Romantic relationships need physical touch. Among all these love languages, these should always be included in your methods of showing appreciation.
When you are aware of the love language your partner likes, it will be easier for you to give them love in ways they'd appreciate more.
Perhaps your spouse's love language is physical touch. You can show your appreciation by hugging them before they leave the house, holding their hand when you're walking outside, or snuggling together before bedtime.
Give Your Undivided Attention.
Giving your full attention to your spouse is a potent way to how you love. It's the cheapest yet priceless thing you can ever give to them. When you disregard distractions and commit your time to your spouse, you allow both of you to have significant connections. So ask yourself: "When was the last time my partner received my full attention?"
Unfortunately, our modern lifestyle typically gets in the way. There are so many distractions around us, social media, television, and mobile games, to name a few. Sometimes, even your own children can be a distraction, particularly the young ones. If this is the case, it's better to set a time when you can give your full attention to your spouse. You can do this when you're less busy or when the kids are asleep.
Don't Forget Important Dates.
Remembering important dates is a subtle way of telling your partner that anniversaries and birthdays are special to you. Besides, these milestones give you the chance to celebrate your happy life together.
If you're having a hard time remembering the dates, keep a journal. Write down the date of your wedding anniversary, your spouse's birthday, your kid's birthday, and, if possible, the date of your first kiss.
You don't always have to prepare extravagant celebrations. Sometimes, a simple text message to your partner to greet them can make their day already. Send a meaningful message that will put a smile on their face. Something like "Happy wedding anniversary, hun. I am so grateful for having you in my life" will definitely mean so much to your partner.
From small to big gestures, any act of appreciation can be a powerful way to signify and prove your love for your spouse. Being appreciated is crucial in making a relationship work, so make an effort to express your gratitude in any way you can.