Green roofs enhance aesthetics and energy efficiency and require proper plant choice, insulation, and drainage.
Installing a skylight on a flat roof illuminates interiors naturally and creates a stylish design.
Adding a terrace to a flat roof offers relaxation and boosts property resale value.
Solar panels on flat roofs provide renewable energy, lower energy expenses, and are environmentally friendly.
A roof garden adds a natural touch, offering outdoor enjoyment without fully committing to a green roof.
The world of architecture and engineering has seen modern design and aesthetics rise. Newer homes, offices, and buildings are built with a flat roof that gives them a sleek and chic look. However, renovating a home property with this roof style can be challenging. There are plenty of options, but it is necessary to select one that complements your home's exterior while elevating its overall design. This blog will provide ideas to renovate your modern house's flat roof, so keep reading.
Green roof:
One of the most popular flat roof renovations is the green roof system. It involves growing plants directly on the roof, which offers many benefits. It enhances the house's aesthetic appeal and helps reduce heating and cooling costs. The roofing plants absorb carbon dioxide and give oxygen, making the surrounding atmosphere cleaner and healthier. Furthermore, a green roof system is a natural barrier that minimizes noise pollution. Here are some ideas when installing a green roof:
Choose plants that can survive in the area's climate.
Not every plant can survive in every climate, so selecting plants that can endure your area's weather is essential. Choose drought-tolerant and heat-resistant varieties that won't need much water or maintenance.
Choose the right roof insulation system.
The right insulation system should be installed for the green roof system to work correctly. This will keep the plants from freezing during cold winter nights and ensure they don't overheat in summer.
Install a drainage system.
The green roof requires a proper drainage system to ensure the plants get enough water. This is especially important in areas that get a lot of rain. The drainage system should be designed according to your local regulations and guidelines.
Test the roof regularly.
Regular inspection and maintenance are needed to ensure that the green roof system works correctly and that all its parts function properly. This will also help detect any potential problems before they become too big.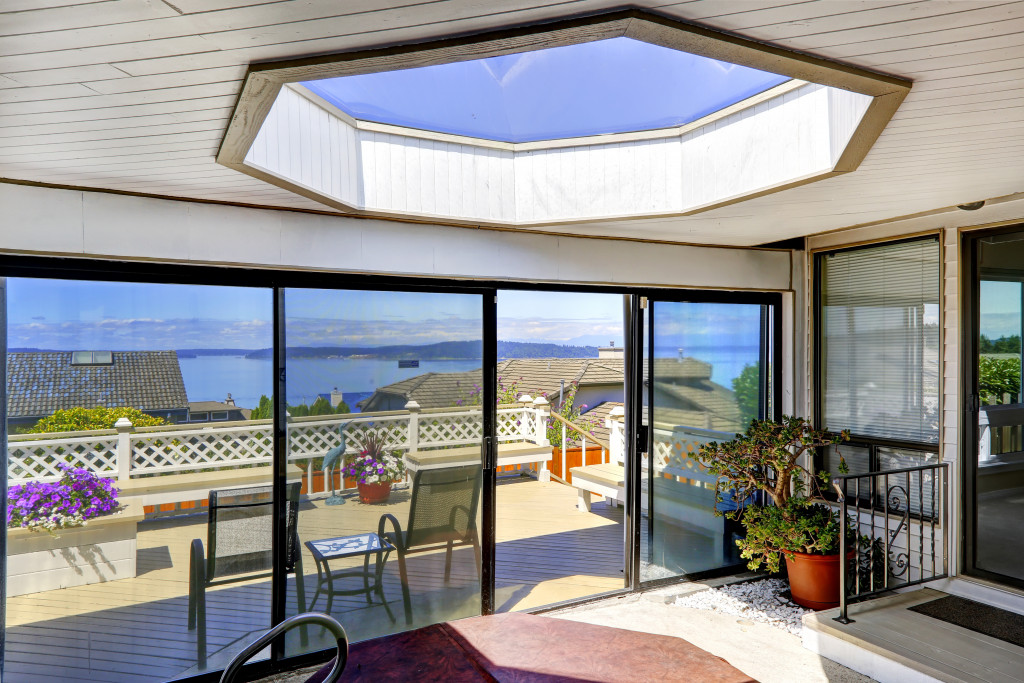 Add a skylight:
Adding a skylight to your flat roof can transform the look and feel of your home's interior. It effectively brings natural light into the house, making it airy and bright. You can also elevate your flat roof's aesthetics with modern pyramid skylights for light and style. A pyramid skylight can create a dramatic effect in your home, standing out from the rest of the flat roof.
Terrace:
Another popular renovation idea for a flat roof is adding a terrace. A terrace can be an excellent outdoor space to relax and unwind if you have a beautiful view of the surroundings. You can opt for built-in seating, a fire pit, or even an outdoor kitchen to enhance the experience. Adding a terrace also increases the resale value of your property. Just make sure you choose materials that can withstand the weather conditions of your area.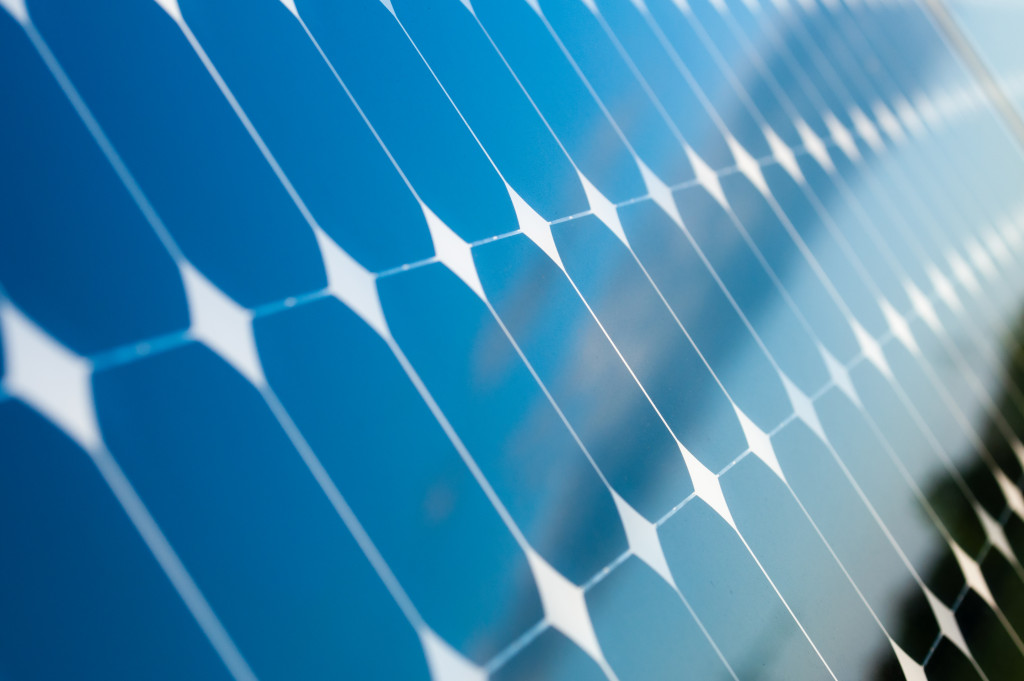 Solar panels:
If you want to go green and save money simultaneously, consider installing solar panels on your flat roof. Solar panels use sunlight to generate energy, and as such, they can significantly reduce your monthly energy expenses. In addition, the renewable energy provided by solar panels is eco-friendly and preserves the environment. A flat roof is an ideal structure for installing photovoltaic solar panels, as it provides enough space to lay them out properly.
Roof Garden:
You can consider building a roof garden if you are a nature lover but don't want to fully commit to a green roof. This is a great way to add a natural touch to your house and enjoy the outdoors while still in the comfort of your own home. Depending on the size of your roof, you can start by adding some planters, terracotta pots, or even hanging baskets. Don't forget to choose plants that work well in an exposed area without much protection from the elements.
Renovating a modern home with a flat roof can be a gratifying experience for homeowners who want to upgrade their living space. With the abovementioned ideas, you can transform your flat roof into a beautiful and functional outdoor living space while saving energy and reducing your carbon footprint. You only need to select the renovation idea that best suits your home's design, add your touch and style, and give your home the upgrade it deserves. With creativity and imagination, you can turn your flat roof into an elegant modern masterpiece.