Upgrading your kitchen can bring new life to the heart of your home and enhance its overall aesthetics.
Remodeling your bathroom with contemporary fixtures, extra storage solutions, and decorative touches can create a spa-like atmosphere.
Enhancing outdoor spaces through landscaping, seating areas, and entertainment spaces provides an inviting environment.
Reviving your flooring with hardwood, luxury vinyl plank, laminate, or carpets can add style and comfort.
Replacing an outdated or damaged roof provides protection from the elements and ensures your home is safe and secure.
Revamping your home through home improvement projects can breathe new life into your living spaces and enhance your house's overall aesthetics and functionality. Whether you're looking to add value to your property or create a more comfortable and stylish environment, there are numerous projects you can undertake. This guide will present you with five exciting home improvement projects to help you transform your home into a haven of comfort and beauty.
1. Upgrade Your Kitchen Space
The kitchen is the heart of any home; upgrading it can significantly impact your daily living experience.
Here are some tips to upgrade your kitchen space:
Consider Replacing Old Appliances
When considering upgrading your kitchen space, one of the first things to consider is replacing old appliances. Investing in newer models that are energy-efficient can save you money in the long run on your utility bills. Look for appliances with eco-friendly settings and energy-saving modes that help reduce energy consumption. Newer models can also look great in your kitchen, enhancing the space's overall aesthetic.
Install Modern Kitchen Cabinets
Modern kitchen cabinets are a great way to add storage and style to your kitchen. Choose cabinet materials that will last for years and be easy to maintain and complement your home's style. Look for adjustable shelves, pull-out drawers and other storage options that can help you easily organize your kitchen items.
Upgrade Countertops and Flooring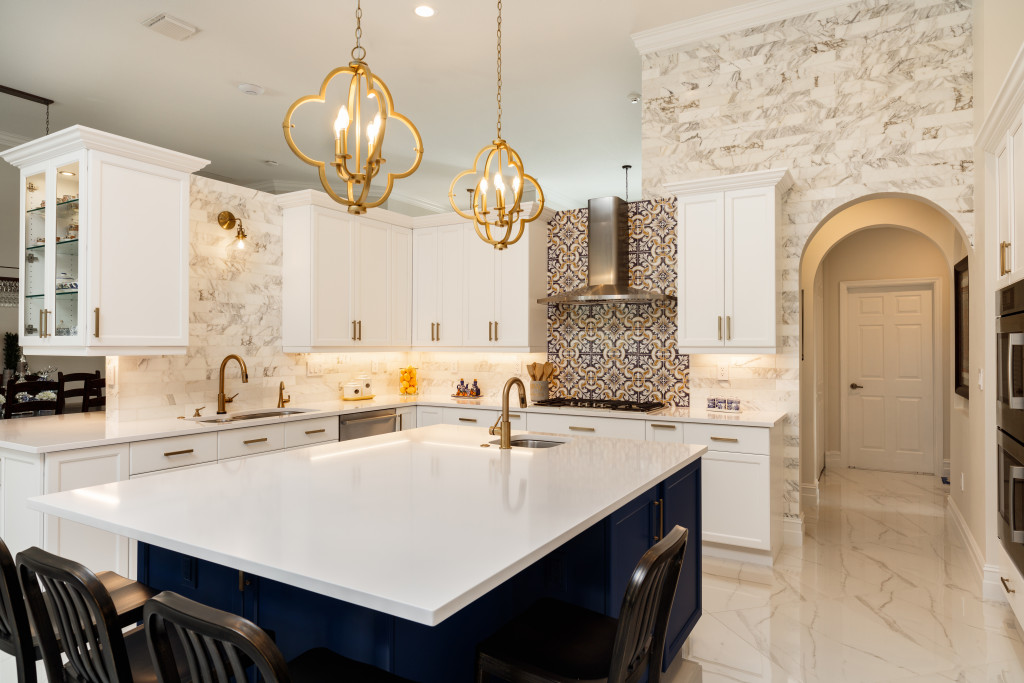 It's important to choose countertop materials that are both stylish and functional for your kitchen space. Select materials that are heat resistant and durable to withstand everyday use in your home. Be sure to also choose the flooring that is easy to maintain and will look great in your kitchen for many years to come.
Choose Accent Pieces
Finally, don't forget to accessorize! Select pieces that will bring the style of your kitchen together and enhance its overall appeal. Think about adding stylish backsplashes to make a bold statement or popping in potted plants for extra greenery. Consider unique lighting fixtures, colorful rugs, and other unique accent pieces to make your kitchen stand out.
2. Remodel Your Bathroom
Revamping your bathroom is another impactful home improvement project that can add both value and luxury to your home. Replace dated fixtures with contemporary ones, such as elegant faucets, rainfall showerheads, and modern toilets. Consider adding extra storage solutions like floating shelves or vanity to keep your bathroom organized and clutter-free. Additionally, installing energy-efficient lighting and adding some decorative touches, such as framed mirrors or artwork, can create a spa-like atmosphere for a relaxing and rejuvenating experience.
3. Enhance Your Outdoor Spaces
Your home's exterior is just as important as its interior, and enhancing your outdoor spaces can create an inviting and visually appealing environment. Focus on landscaping your yard with lush greenery, colorful flowers, and maybe even a vegetable garden. Add outdoor seating and entertainment areas, such as a deck or patio, where you can enjoy gatherings and create cherished memories with family and friends.
4. Revive Your Flooring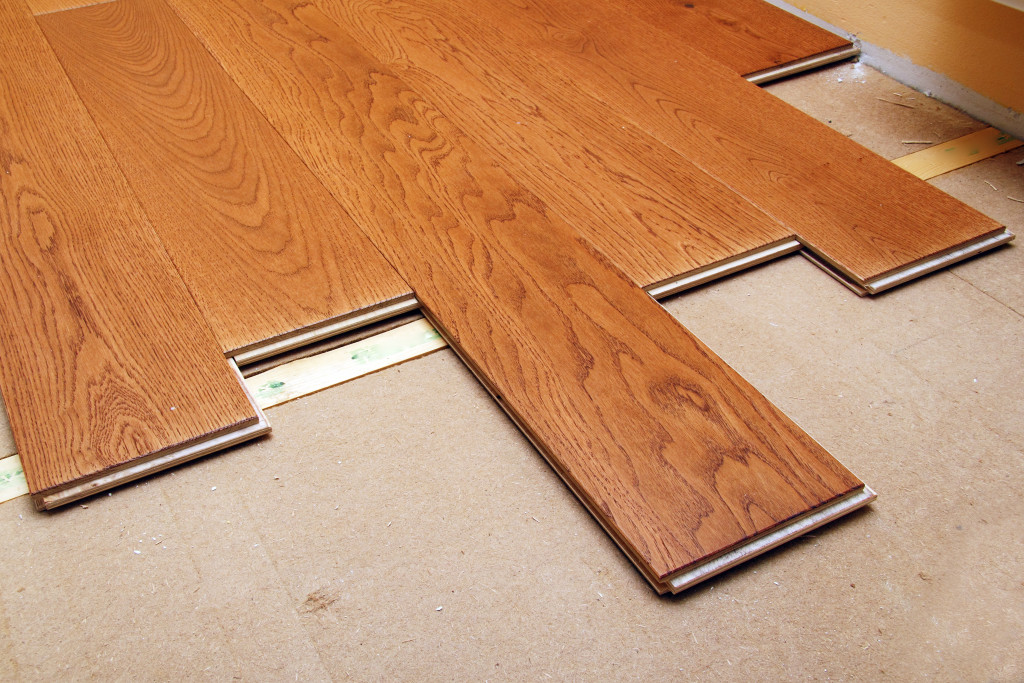 Replacing or reviving your flooring can instantly transform the look and feel of your home. Consider upgrading to hardwood floors, which are not only aesthetically pleasing but also durable and long-lasting. If you prefer a more budget-friendly option, luxury vinyl plank or laminate flooring can provide the appearance of hardwood without the high cost. Alternatively, refreshing your existing carpet with professional cleaning or installing new carpets can add comfort and warmth to your living spaces.
5. Roofing Upgrade
The roof is one of the most critical components of your home, protecting the elements. An outdated or damaged roof can lead to leaks and water damage, compromising the integrity of your property. Consider investing in a professional roof replacement to ensure that your home is safe and secure. A professional roofer can inspect your existing roofing materials, identify potential repairs or replacements, and offer advice on the best course of action for your particular situation. With a quality roof upgrade, you can rest assured that your home will be protected from the elements for years to come.
In Summary
Revamping your home through these five home improvement projects can transform your living spaces into a comfortable, functional, and visually appealing environment. Upgrading your kitchen, remodeling your bathroom, enhancing outdoor spaces, reviving your flooring, and investing in a roofing upgrade will add value to your property and enhance your overall living experience. By undertaking these projects, you'll create a home that you can be proud of, a space that reflects your style and personality while providing comfort and joy for years to come.