One of the best ways to explore and discover a certain place is going on a food crawl. When you jump from one restaurant to another and try out different tastes and flavours, it is like going on a cultural, educational trip. Only this time, your tongue and palate are the most delighted.
Thus, anyone who's looking for a delectable foodie experience can do such, whether you're a tourist in town, a long-time resident, or an engaged couple tired of the wine and cheese nights. That said, plan your food crawl with your friends or significant other with these things in mind:
Decide on a theme.
The goal of food crawls is simple: to eat as much food as possible. But if you want to spice things up and make the over-all foodie experience more interesting, pick a theme. Especially if you already decided on a particular location.
For instance, you may want to have a burger showdown in Marina Bay or Chinatown, trying to know who got the juiciest, most flavourful meat in that area. Or, maybe you prefer the Italian theme, picking restaurants that only have pizza and pasta.
Your motif may also be not on the food itself, but the price. Maybe this week, you can go for the "budget-arian" theme, eating food priced at S$10 only. And then next week, go on extravagant mode, going to places that only serve S$100 meals.
If you are really bent on that beef patty face-off though, include in your crawl this burger restaurant here in Singapore. Tourists and locals say it is one of the best.
Agree on the number of stops.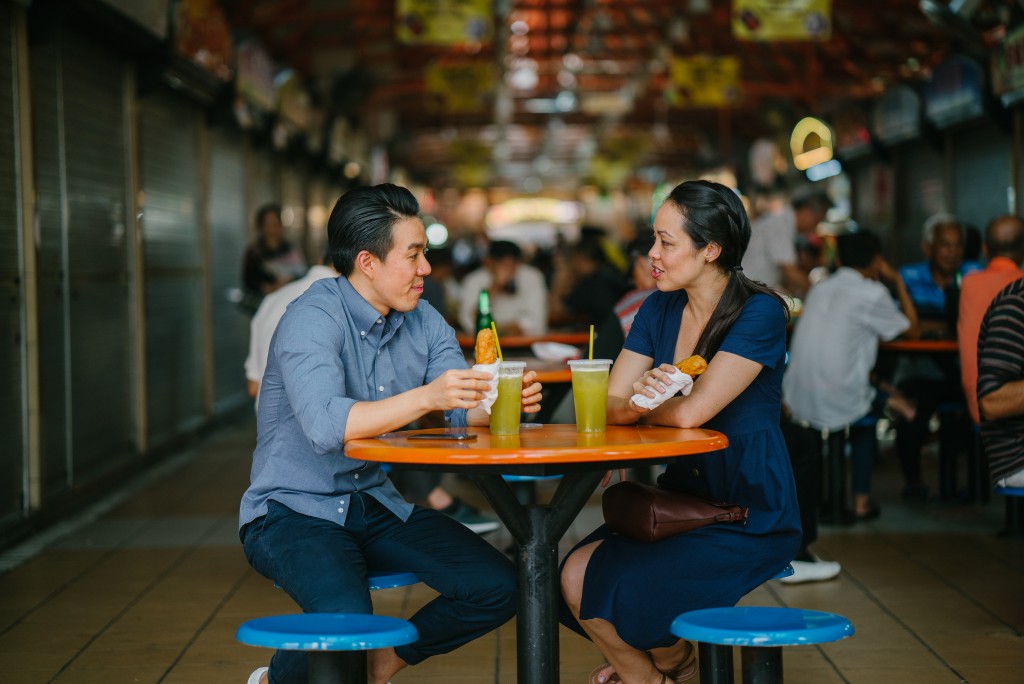 Usually, food crawls include 3 to 4 restaurant visits. More than that, you will be overwhelmed. But if your squad is the type that can handle a lot more visits, then go for it. What is essential though is to be honest to yourselves as to how many eateries you will try.
And if you are really keen on going beyond the average 3-4, it's best to have a combination of restaurants offering light and heavy meals, alternating them in the order of your visits. This way, you will have a bit of a break from the hefty bites.
Speaking of breaks, designate a time and place for it. A non-food type of break is better. Maybe you can stop by a milkshake stall on the street or stay by the park and watch a lights show for a couple of minutes. That will help pace your group and prepare the tummies for more eating later.
Be flexible.
Even with the most-organised plans can be overturned by unexpected events. You might go into this restaurant plotted in your route, but you found it to be packed with so many people. Or maybe it closed earlier than usual. The food you want to try is not available on the menu.
These things can happen. In these instances, there is nothing else to do but adjust. Try that next-door restaurant. Or the one across. Do not be fixated on the plans that did not push through. Remember, food crawls are supposed to make you explore.
Think of unfortunate events as cues to discovering something new.
Are Your Tummies Ready?
Food crawls are the ultimate foodie experience. Gather your friends and see your town or city in a new light with this bonding activity. Or if you are a tourist visiting for the first time, do not miss the opportunity to get to know the culture of where you are.