Marriage in the U.K. has decreased from 219,000 in 2019 to 80,000 in 2020, and civil ceremonies are more common than religious ones.
Emotional security, shared values & goals, financial stability, and visualizing a future together are signs that you're ready to get married.
For an affordable wedding, look for an affordable venue, make it a small gathering, choose affordable food options, and more.
Saving money on your wedding doesn't mean compromising quality.
Marriage is a significant life decision that requires serious thought.
Getting married is a huge step in life and should not be taken lightly. At the same time, there is no set formula for determining whether or not you are truly ready for marriage, a few signs can indicate that you are. Here's what you need to know about marriage in the U.K., the signs stating you're ready to get married and tips on having an affordable wedding.
Marriage in the U.K.
It's estimated that the number of marriages in the country is decreasing. There were about 219,000 marriages in 2019, which decreased to around 80,000 in 2020. Couples can opt for civil and religious services; however, most getting married tend to go with the former.
Emotionally Secure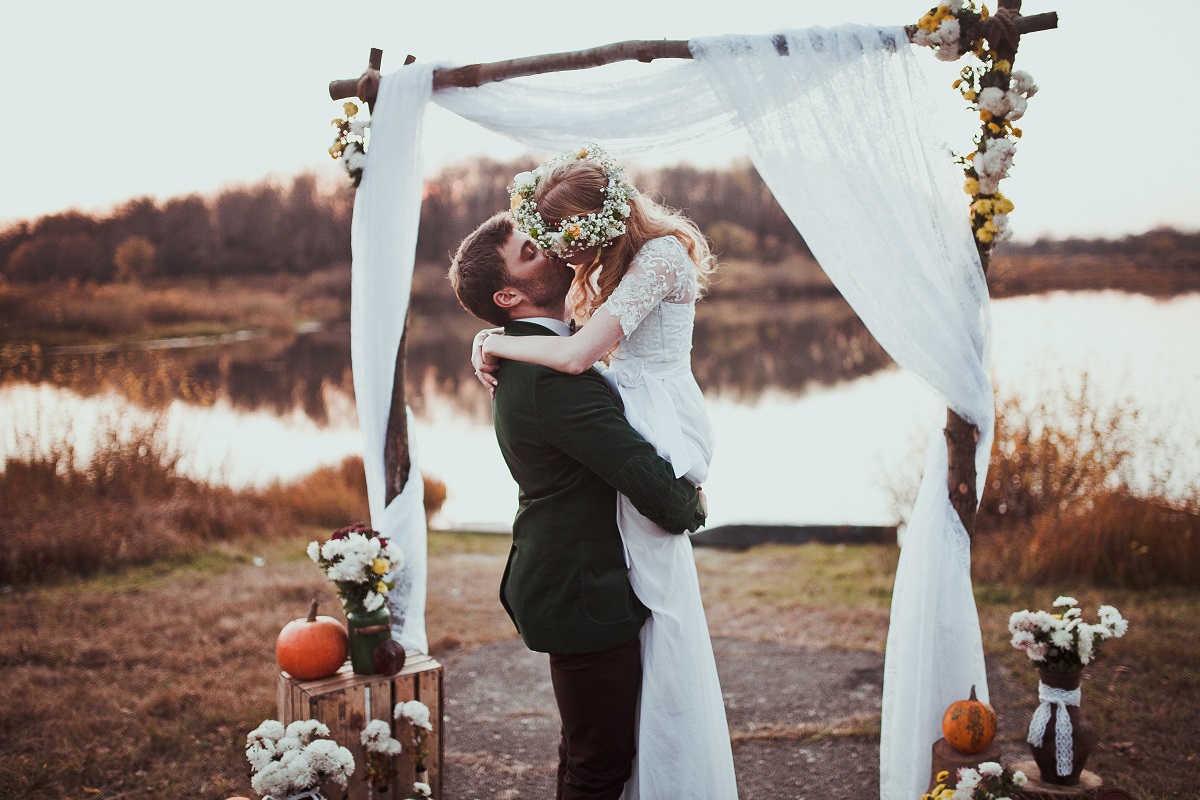 Your sense of emotional security is The first indication that you're ready to get married. You are comfortable around your partner and ready to trust him or her completely. This means you are open and honest with your partner about your feelings and thoughts and can even argue without feeling insecure or frightened.
Shared Values and Goals
Marriage is all about sharing your life with your partner; therefore, it's incredibly important that you and your partner share the same values and goals. You might be ready for marriage if you feel both are on the same page with your future vision.
Financially Secure
Money can be one of the most significant sources of conflict in any relationship. It's one of the leading reasons for divorce, so being financially stable and secure before getting married is critical. You should feel comfortable sharing financial burdens and understand the importance of budgeting, saving, and making financial decisions together.
Having a Future Together
When you're in a relationship, you can imagine yourself with that person 10 or 20 years later. You can discuss plans, wishes, and goals for the future together and devise a realistic plan you can agree on. If you can visualize a future together, it might be time to take the next step.
Lifelong Commitment
Marriage is a lifetime commitment that should not be taken for granted. You should be sure that you are ready to commit for a lifetime. When the idea of being with someone for the rest of your life becomes a comforting thought rather than a daunting one, then you might be ready for marriage.
Tips For An Affordable Marriage
Once you've determined you're ready to get married, the next step is planning your wedding. If you're on a tight budget and don't want to overspend, there are still ways to have an affordable but beautiful wedding. Here are some tips that can help you out.
Find an Affordable Venue
The most expensive part of any wedding is typically the venue. If you're trying to save money, looking for an affordable option is best. Consider having your ceremony and reception in the same place; this way, you can avoid travel costs. Also, try looking for venues that offer discounts on weekdays or off-peak seasons. You can consult various wedding venue companies, such as Winter Barns, to find the right venue. They have various properties that can fit your needs and budget.
Make it a Small Gathering
Having a large wedding with hundreds of people is costly; therefore, try cutting down on the guest list. It's still possible to have an intimate and beautiful ceremony without spending too much money. You can invite only close family members and friends essential to your and your partner's special day.
Choose Affordable Food Options
Food is another significant part of any wedding reception, so you should look for affordable catering companies. Try opting for buffets instead of plated dinners, as they are cheaper. If you're looking for something more cost-effective, consider having a potluck dinner or hosting a barbeque in the backyard or nearby park.
Shop for Unique Decorations
Wedding decorations can be pricey; therefore, you should look for unique but affordable decor items. Visit thrift stores and second-hand shops to find the perfect decorations without breaking the bank. You can also use DIY solutions to save money on decorations, such as making your centerpieces or bouquets.
Look For Discounts and Deals
Most businesses offer discounts and deals on wedding services, so don't forget to ask about them. You can also look for online coupons and special offers that might help you save some cash. With some research, you'll find many ways to have an affordable yet beautiful wedding without compromising quality.
Getting married is a significant step in life and requires serious thought. Understanding the signs that state you're ready for marriage is essential, such as emotional security, shared values and objectives, and more. Also, there are a few tips on having an affordable wedding that can help you save money while still making your special day memorable. With these in mind, you can have the perfect wedding without breaking the bank.