Incorporate barnwood floor planks to add authenticity.
Add woven textiles and natural fibers for a cozy and inviting atmosphere.
Reclaim old materials from salvage yards for a unique look.
Embrace natural elements in your design, such as stone, wood, and iron.
Choose neutral palettes with depth to create a warm and cozy atmosphere.
The rustic design is an ever-popular style that has a unique charm. Thanks to its natural materials and simple designs, it brings warmth and comfort to any home. If you're looking for ways to incorporate this timeless look into your space, check out these five tips on bringing a rustic feel to your home!
1. Add Barnwood Floor Planks for Authenticity
Barnwood floor planks are an essential item in any rustic home. Their unique texture and rich, golden hues add a touch of authenticity that is difficult to find elsewhere. Investing in high-quality barnwood floor planks is the best way to achieve this look, as they are carefully crafted for superior durability and stability. Their natural patina will improve with age, creating an interesting focal point in any room.
2. Incorporate Woven Textiles and Natural Fibers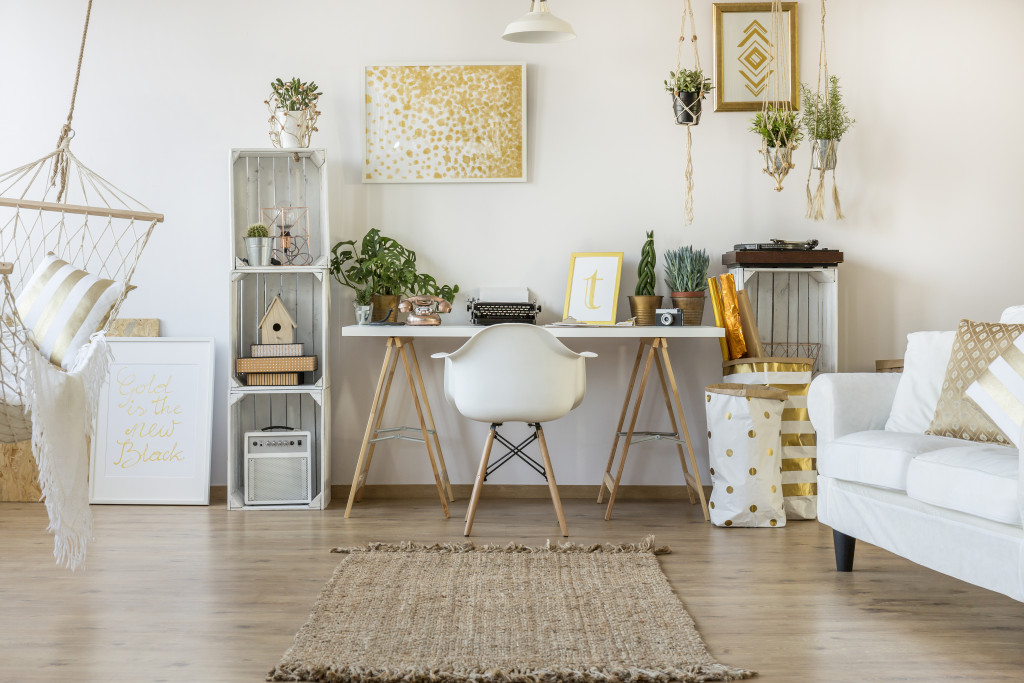 Regarding rustic design, woven textiles and natural fibers are essential elements. Incorporate these materials into your home through rugs, blankets, or wall hangings. Adding these elements to your space will bring a cozy and inviting atmosphere perfect for the rustic aesthetic. Go for earthy tones and textures that add an organic feel to the space.
3. Reclaim Old Materials From Salvage Yards
If you want to embrace rustic design, repurposing materials from salvage yards is a great option. These materials can be used in various ways, such as creating unique furniture or decorating your walls with old doors. Not only will you save money, but you'll also create a one-of-a-kind look for your space that truly embodies rustic charm.
Here are some old materials from salvage yards that can give your home a rustic aesthetic:
Reclaimed Wood
Reclaimed wood is a great way to infuse your home with a rustic aesthetic. This material can be used for furniture, floors, walls, and more! For an authentic look, opt for pieces that contain knots or imperfections, as these will add character to the space. You can find reclaimed wood in various shapes and colors, so you'll surely find something that will fit perfectly in your home.
Salvage Doors
Salvage doors are an excellent way to add a unique touch of rustic charm to any room. From classic French doors to charming Dutch doors, you can mix and match styles for an eclectic look or stick with one style for a more streamlined design. With some creativity, these doors can be used in many different ways, from being hung as wall art to being repurposed into furniture.
Reclaimed Windows
Reclaimed windows are another great way to give your space a rustic feel. Old wooden sash windows make for a charming addition to any room, while leaded glass windows can add a touch of sophistication. Place your reclaimed window in a prominent spot near the entrance or in the living room to create an eye-catching focal point.
Architectural Salvage
Architectural salvage pieces are often overlooked in rustic design but can be great additions to any space. From old fixtures and hardware to vintage knobs and hinges, these pieces can help to give your home a unique look. Watch for interesting salvaged items at flea markets and antique stores — you never know what treasures you might find!
4. Embrace Natural Elements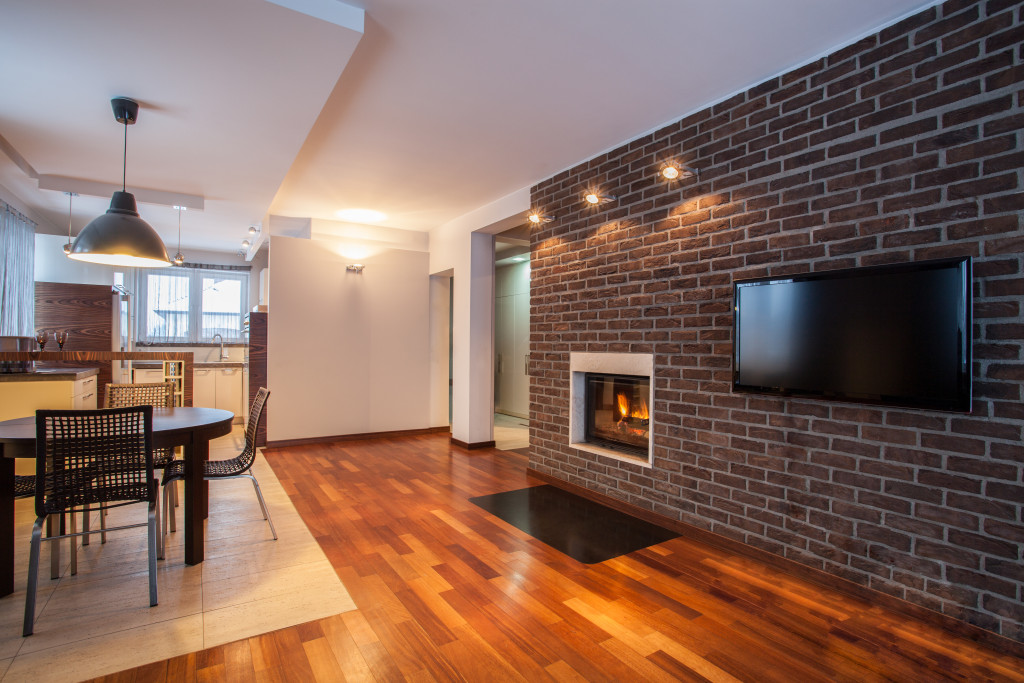 Natural elements are essential when it comes to achieving a rustic aesthetic. Incorporate natural materials like stone, wood, and iron to bring an organic feel to any room. These materials can be used in various ways, from installing a stone fireplace mantel to adding wood beams for a rustic ceiling. Embrace the beauty of nature in your home with these natural elements.
5. Choose Neutral Palettes With Depth
The key to creating a rustic design is embracing the beauty of neutral color palettes. Earthy tones such as brown, green, and gray will help to bring a sense of warmth and depth to your space. Avoid overly bright colors that can detract from the rustic charm of your home. Instead, opt for more muted and subtle shades — they'll create a calming atmosphere perfect for any rustic design.
Final Words
By following these tips, you'll be able to create a rustic atmosphere in your home that is both inviting and charming. Don't be afraid to mix materials and textures to create an eclectic look — the more unique, the better! And don't forget to add personal touches such as family photos or antiques for an extra touch of character. You can create a home that perfectly captures the rustic charm you want with some creativity and effort.