A traditional pub is a perennial favourite backdrop for casual weddings, providing a uniquely bohemian setting that allows for a relaxed yet intimate space that retains a pleasant vintage aesthetic, all while providing many advantages as a venue.
A pub wedding is often a more casual take on the vineyard wedding—providing many of the same vintage charm in a more casual, contemporary setting. This is an excellent alternative wedding location for people who prefer more rustic settings—and for those who have a stronger predilection toward having a pint of stout with their mates while having a good time.
The Appeal of the Pub
A traditional British fixture, the public house often has the same time-worn charm possessed by many historic places, with plenty of visually interesting features that punctuate the historic aesthetic of its interiors. And with the costs of booking pubs being significantly less than most other wedding venues, finding the right pub with the best aesthetics, menu, and price for a given budget is not a difficult proposition.
With traditional woodwork and elegant metal fixtures complemented by antiques and mementoes from times gone by, the traditional pub is a time capsule for the modern age. An especially storied pub would have an ambience of history behind it, making it a fitting choice for those who wish to evoke a timeless, antique feel as the backdrop of their wedding themes.
Pub Considerations
In addition, pubs are also more lenient on their dress codes and are better suited for those who want a more relaxed ceremony and reception. The casual atmosphere of most bohemian and rustic-inspired weddings fits well in a pub setting; after all, a pub is a place to make merry, and what better excuse for merriment there is than a long-awaited wedding.
Pubs have more flexible hours and can typically stay open for much longer than most venues, allowing the party to go on well into the night.They are also typically located in areas with ample parking spaces, a convenient feature for many wedding guests. These places are also usually accessible, often found on major routes or populated areas.
A Touch of Elegance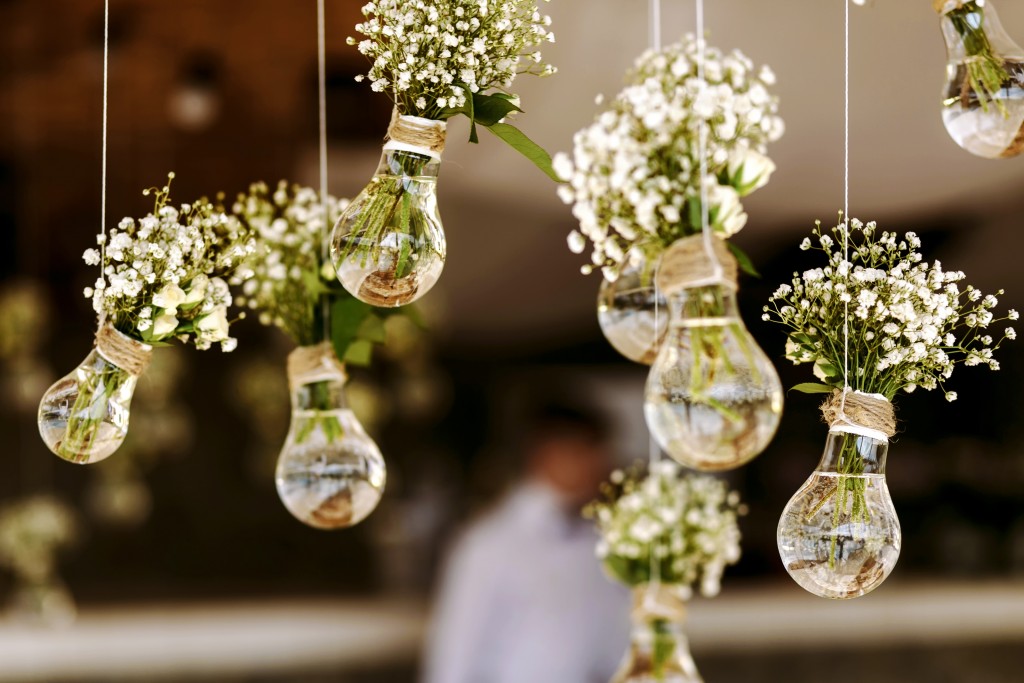 Pubs are places for drinking and socializing in a more down-to-earth context. These are ideal for people who prefer their marriages to have the feel of a casual get-together. The informal ambience can also foster a more intimate atmosphere where friends and family can reconnect and celebrate unencumbered.
The generally relaxed atmosphere of a pub, however, does not mean that the reception itself would not lack in refinement. A few tasteful bohemian flourishes and appropriate accents can add a touch of sophistication to even the most casual of wedding receptions held in pubs. The presence of flowers can enhance the pub venue, providing a romantic, festive touch to the space and giving it the trademark eclectic contrasts of a rustic wedding theme.
Fantastic Fare
Pub cuisine is traditionally hearty, unpretentious, and filling—the kind of comfort food eaten alongside drinking buddies. This menu should be reflected in the food served during the reception. At its most casual, the menu should consist of traditional pub fare, with a heavy emphasis on meats and their accoutrements that work well with a pint of beer. When taking the casual route, dining flourishes should be minimal; after all, an event like this is meant to not look excessively fancy. Cakes, in particular, can be left undecorated as befitting the rustic theme of a reception at the pub.