Trampoline parks offer a safe and exciting way to get active and have fun for kids, with trampoline courts, foam pits, obstacle courses, etc.
Organized play has been found to improve cognitive abilities and self-confidence in children.
Indoor parks provide a safe, friendly atmosphere that encourages creative play like sliding, jumping on trampolines, climbing walls, and playing arcade games.
Team games such as trampoline dodgeball and laser tag improve communication, cooperation, collaboration, and strategizing skills.
Educational games such as trivia or virtual reality experiences can help improve knowledge in various subjects while having fun.
Trampoline parks are an increasingly popular form of entertainment for children, offering them a safe and exciting way to stay active and have fun. With their trampoline courts, foam pits, obstacle courses, and more, these parks provide kids with an endless amount of jumping and running around. Not only do they get to exercise, but they also get the opportunity to socialize with other children and share in the joy of playing together.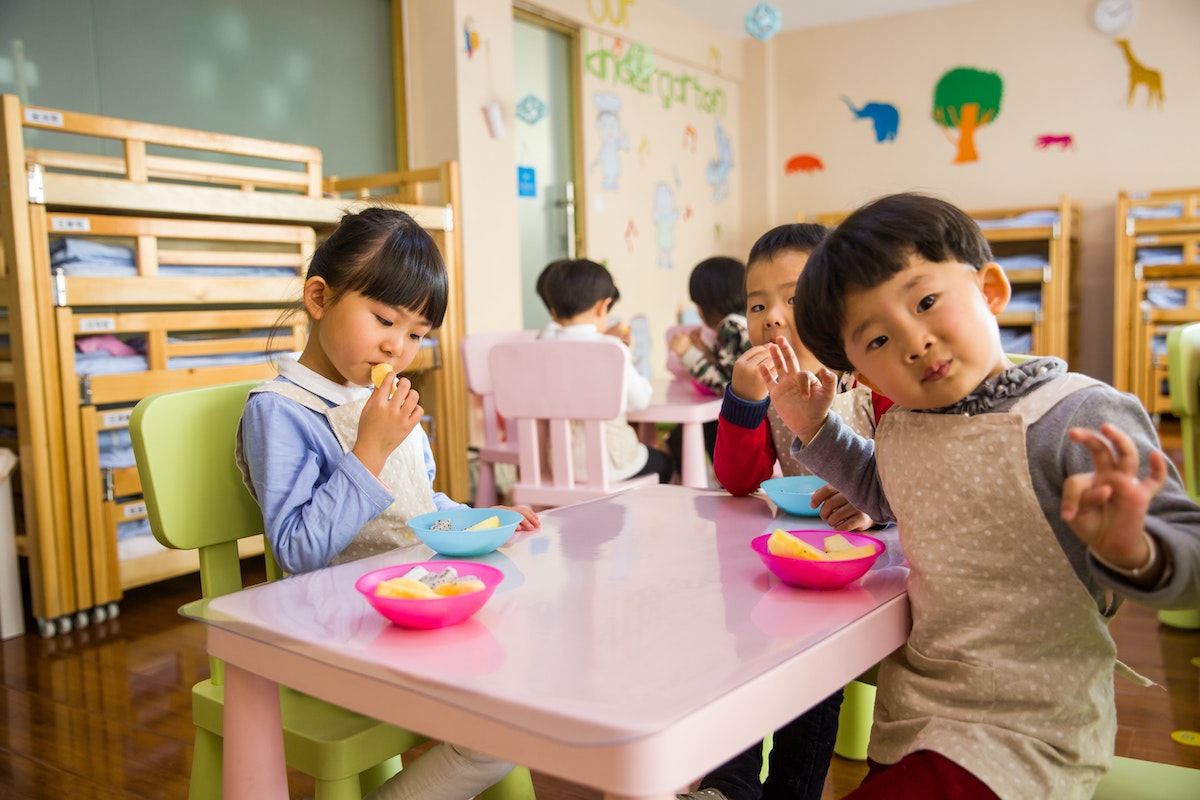 Having fun is one of the most important aspects of healthy childhood development. It encourages creativity, problem-solving skills, and self-esteem, among many other benefits. According to a study by The American Academy of Pediatrics (AAP), children who engage in organized play have improved cognitive abilities, including better performance on tests, higher levels of self-confidence, and improved social relationships.
If you are looking for one area where your kids can get out and have a blast, consider taking them to an indoor park. These parks provide a safe, friendly atmosphere encouraging children to explore their imaginations through play. As a parent, you can rest easy knowing that your kids are well taken care of and entertained, and here are a few activities they can do with it.
Fun Solo Activities
Solo activities such as playing on the trampoline, running through obstacle courses, and trying out new tricks in the foam pits are great ways for kids to get active. The indoor park setting allows them to explore their skills without worrying about weather conditions or other external factors. Here are a few solo indoor park activities your kid can enjoy:
Sliding
Sliding is one of the most popular activities at indoor parks and can be enjoyed by kids of all ages. Sliding can provide hours of fun on a slide or a tube slide. The excitement of going down quickly and safely provides an adrenaline rush that kids love. Kids can also enjoy racing each other down the slide or seeing who can reach the bottom first!
Jumping on Trampolines
Jumping on trampolines is another excellent way for kids to get active and have fun in an indoor park. Not only does it help them burn off energy, but encourages them to think creatively as they come up with different ways to jump and flip. Plus, trampolines are great for improving balance and coordination, which helps promote healthy development.
Climbing Walls
Climbing walls are a great way to challenge your child's physical ability while having fun at the same time. Kids can practice climbing various heights and angles while building strength and confidence. Climbing walls offer a unique social experience as friends encourage each other to reach new heights.
Playing Arcade Games
Arcade games provide endless entertainment and competition for kids in an indoor park setting. From basketball machines to air hockey tables, there are plenty of options for arcade games that will keep your child entertained for hours. These games also offer an educational opportunity, teaching children valuable hand-eye coordination skills they can use outside the park!
Team Games
Team-based activities are an excellent way for kids to have fun while learning critical social skills. Working as a team encourages communication, cooperation, and collaboration, which are essential to healthy development. Team games also help create strong bonds between children and build their self-esteem.
One popular team activity that kids can enjoy at indoor parks is team trampoline dodgeball. This game combines the physical thrill of bouncing on trampolines with the competitive spirit of dodgeball. Kids get to practice working together and strategizing to outwit their opponents – it's an activity that can help improve problem-solving abilities, too! Trampoline dodgeball also helps develop agility and coordination, as well as coordination within a team environment.
Many indoor parks offer group laser tag sessions for those looking for something more strategic. Players must work together to navigate obstacles and use teamwork to defeat opponents. Kids learn about cooperation and strategizing while having a blast playing in the dark with colorful lasers lighting up the arena! This game encourages tactical planning while providing plenty of excitement as teams battle each other for victory – it's sure to be an unforgettable experience!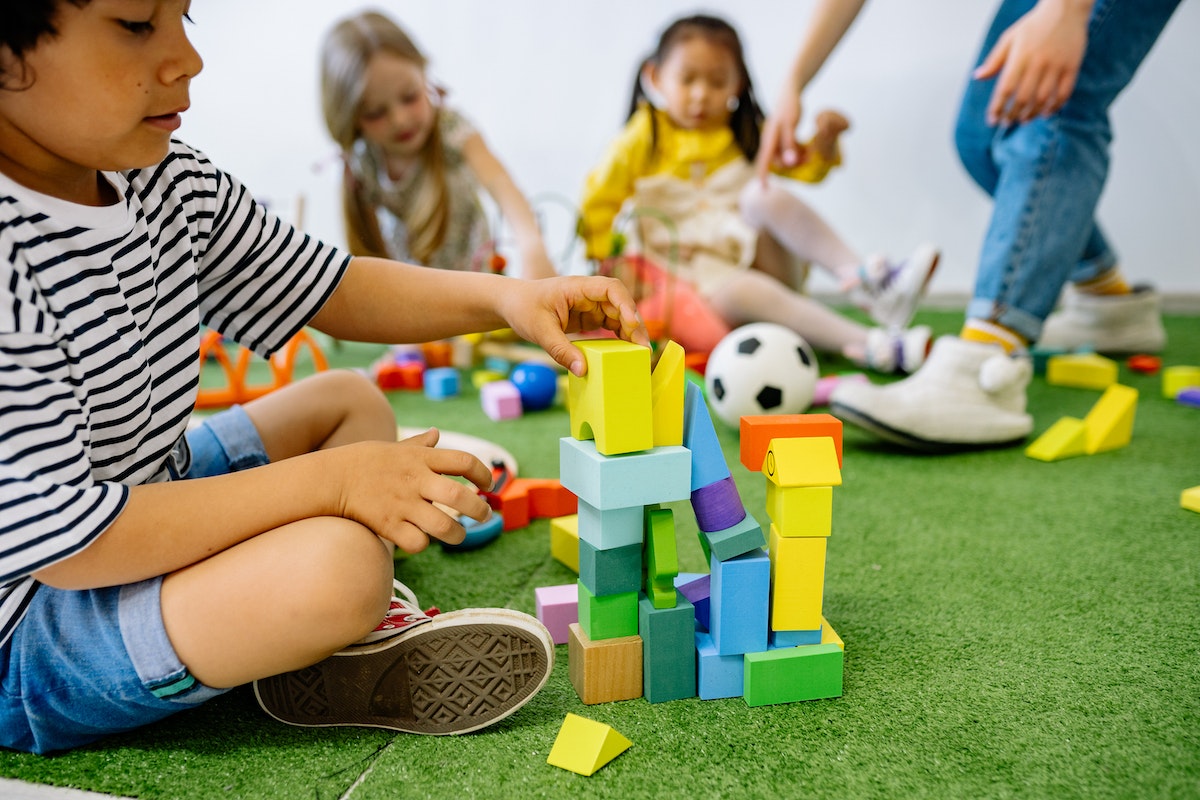 Educational Games
Indoor parks are also great places to encourage learning. Games such as trivia and memory challenges can help your child learn while having fun. These educational activities are not just entertaining, but they also help kids develop their problem-solving skills and enhance their cognitive abilities.
Some educational games at an indoor park include interactive science activities, virtual reality experiences, and even educational board games. These activities help improve children's knowledge in various subjects while allowing them to explore new technologies.
Final Thoughts
No matter what kind of activity your kids choose to do at an indoor park, you can be sure they will have a blast! Indoor parks provide a safe and fun environment for children to play in, and there are endless possibilities for entertainment. From trampoline courts to laser tag arenas, there is something for every kid – let them have their adventure today!