As you may already know, uneven skin complexion is characterized by a change in skin texture and discoloration. This is generally a result of the overproduction of melanin. Some may experience sun damage and age spots, while others have it in the form of acne scars and skin redness. Depending on your skin condition, uneven tone can be permanent or temporary.
Aside from genetics or hereditary skin disorders, having an uneven tone can be a result of many different things. You can have dark circles under your eyes from not having enough sleep. You can get facial redness or flare-ups from eating spicy food and drinking alcohol. Or, your skin will have brown spots due to pollution and too much sun exposure. Have an uneven skin tone? Here are some simple tips to even that out:
Exfoliate your skin
According to experts, exfoliating our skin can help reveal a new layer of radian skin and get rid of dead skin cells. In most cases, exfoliation can also help reduce fine lines and even out skin tone. However, over-exfoliating your skin can result in a more uneven complexion so make sure to not overdo it. Also, make sure to consider the other skincare products you're already using as some can lead to more sensitive skin. Pairing that with exfoliation can cause acne breakouts and drier skin.
Moreover, it's vital that you choose an exfoliation method appropriate for the type of your skin. For instance, mechanical exfoliation can be irritating for those with sensitive and dry skin. Instead, you can use a mild chemical exfoliator and washcloth. If you have thicker and oily skin, you can consider using stronger exfoliation treatments.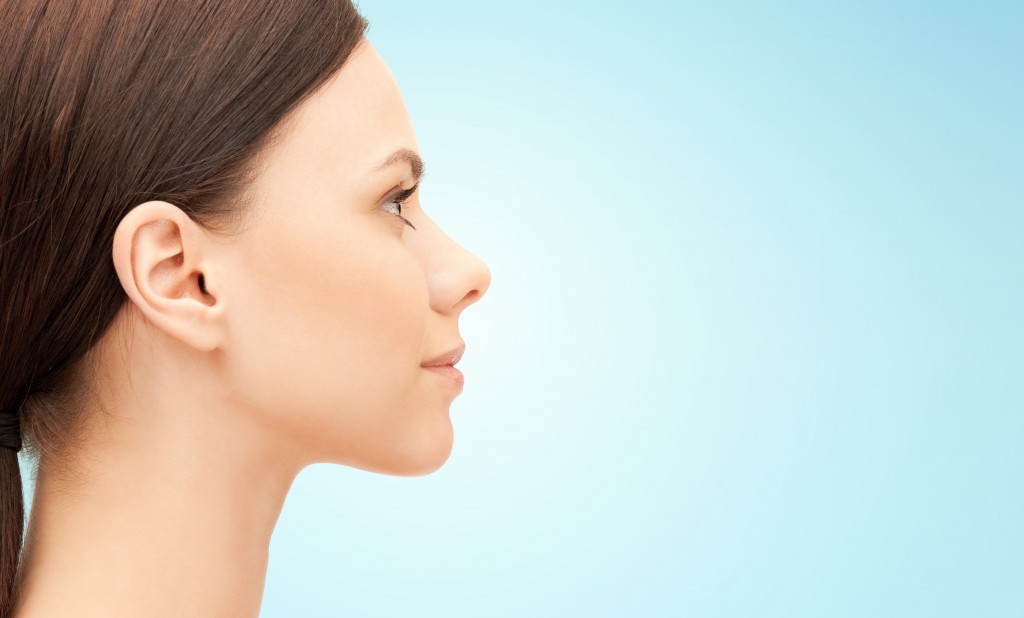 Apply sunscreen regularly
As most experts say, prevention is always the best option. No or poor protection from the sun can make your skin age faster. It can even result in discoloration or patches if you have a fairer skin type. To prevent this from happening, regularly using sunscreen with at least 30 SPF is recommended.
Ideally, you'll need about one ounce of sunscreen to protect your legs, arms, neck, and face. You should also apply it for about 15 minutes before you go outside and reapply it every two hours. Generally, sunscreen can be applied either before or after other skincare products. Still, if you're concerned about layering products, it's best to talk to a dermatologist for proper guidance.
Get rid of those dark circles
Dark circles under the eyes aren't only an uneven skin problem. It can also make a person look older and tired. In some cases, dark circles are hereditary or a result of aging, which is a natural thing. As for others, dark circles occur due to sun exposure, rubbing and scratching of the eyes, contact dermatitis, or allergies. Fortunately, there are many ways for you to reduce the appearance of dark circles.
For example, you can use a hydrating eye cream gel to visibly brighten the area around your eyes and reduce dark circles. Alternatively, you can apply cold tea bags to your closed eyes for at least 20 minutes. Getting extra sleep is also usually helpful for preventing dark circles from occurring. If any of these methods don't seem to work, you might want to consult your dermatologist for the right medical treatment.
Keep your skin hydrated
It's a general fact that proper hydration can lead to healthier and more youthful-looking skin, making it less likely to suffer from blemishes and irritations. Some studies reveal that you can achieve an even skin tone with adequate water intake. Water can help flush out toxins from your body and keep your skin tone even, reducing the appearance of blemishes and age spots.
Keep in mind though that drinking plenty of water isn't enough to fully hydrate your skin. Skin experts also recommend using a moisturizer with hydrating ingredients after showering. Find a moisturizer that is formulated with hyaluronic acid. Applying it when your skin is still damp can lock in the hydration. Aside from using moisturizers, you can also hydrate your skin with a good face mask or a facial spray formulated with vitamin C and coconut water.
Achieving an even skin complexion can be easy or not, depending on your specific case. Still, there are tons of natural ways and lifestyle changes that you can try to get a smooth, flawless, and even skin tone. Please take note that these are just general tips and information. We still highly recommend you see a skin specialist first before trying out any of these tips.