Landscaping can elevate your home's exterior using a mix of plants for color and texture.
Upgrade your driveway and pathways with concrete, brick, cobblestone or gravel for an improved aesthetic.
Refreshing the facade with new paint and updated windows and doors can significantly impact your home's curb appeal.
Incorporate entertaining spaces like an outdoor kitchen, fire pit area, pool or hot tub for a more enjoyable experience.
Embrace oak frame kits to assemble structures that offer timeless charm and durability easily.
Your home's exterior is the first impression it makes on visitors and passersby. Elevating its design and aesthetics can boost your property's value and overall curb appeal. Whether you're preparing to sell your home or merely want to enjoy an upgraded outdoor experience, there are various ways to enhance its external appearance. Here are five invaluable tips to transform and uplift your home's outdoor space.
1. Landscaping Wonders
Landscaping is one of the most immediate and effective ways to enhance your home's exterior. Investing in a professionally landscaped garden can offer a lush, green oasis to relax and rejuvenate. Consider planting a mix of perennial plants, which will offer color and texture throughout the year, combined with seasonal blooms for periodic splashes of vibrancy.
Furthermore, integrating a water feature like a fountain or pond can amplify your garden's serenity. The soothing sounds of flowing water promote relaxation and help drown out street noise, creating a tranquil environment.
2. Upgrade Your Driveway and Pathways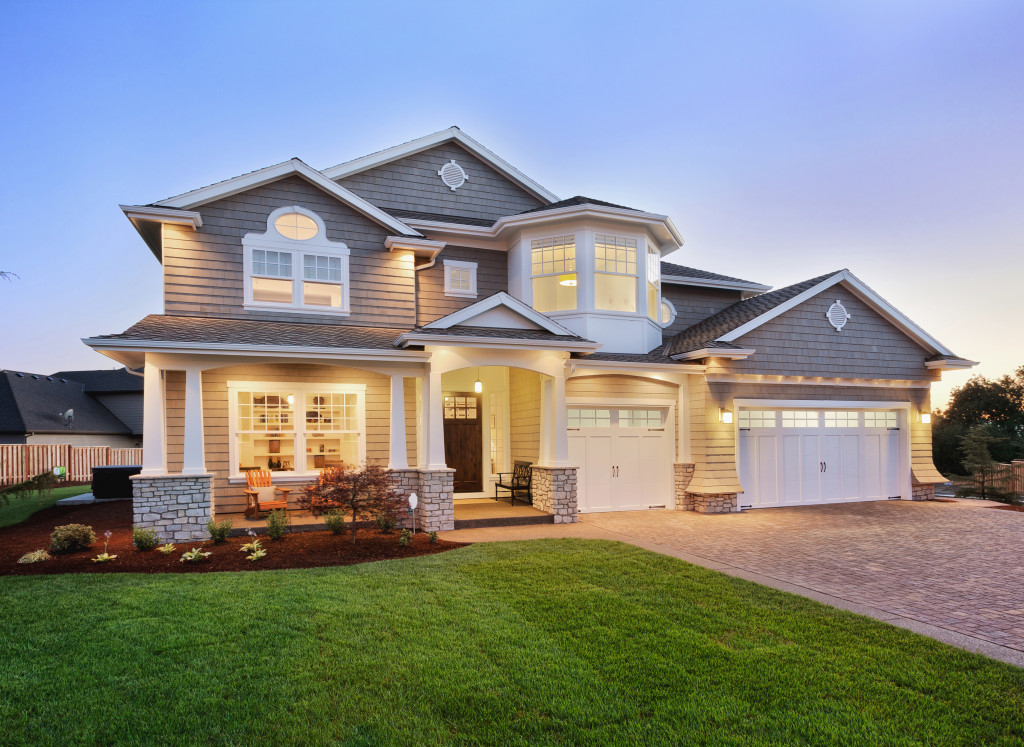 A neat and attractive driveway is often underrated. Replacing or resurfacing a cracked and worn-out driveway can make a world of difference to your property's appearance. Depending on your budget, you can opt for concrete, brick, cobblestone, or gravel, each offering its unique aesthetic.
Additionally, consider lighting up your pathways. Adding pathway lights improves visibility during nighttime and adds a touch of elegance. Choose solar-powered lights for an energy-efficient option that's also easy to install.
3. Refreshing the Facade
The facade of your home plays a pivotal role in its curb appeal. Sometimes, fresh paint is all it takes to breathe new life into your home's exterior. Opt for colors that blend harmoniously with the surroundings and enhance your home's architectural features.
Replacing outdated doors and windows can significantly impact your home's appearance. Modern designs not only uplift your home's look but can also be more energy-efficient, translating to savings in utility bills.
4. Incorporate Entertaining Spaces
Creating outdoor areas for relaxation and entertainment can drastically improve your living experience.
Here are tips to incorporate entertaining spaces:
Install an Outdoor Kitchen
An outdoor kitchen can take your backyard entertaining to a whole new level. This area has a BBQ grill, refrigerator, and sink, extending your home's interior. An outdoor kitchen allows you to host dinner parties and family meals under the open sky. Choose weather-resistant materials for countertops and cabinetry, and consider a pergola for shade.
Create a Cozy Fire Pit Area
A fire pit can be a focal point for your outdoor entertaining space. It offers a cozy spot for friends and family to gather, especially during cool evenings. Choose from traditional wood-burning fire pits or the more modern propane variety. Surround your fire pit with comfortable seating and accentuate the area with outdoor lighting for a warm, inviting ambiance.
Invest in a Pool or Hot Tub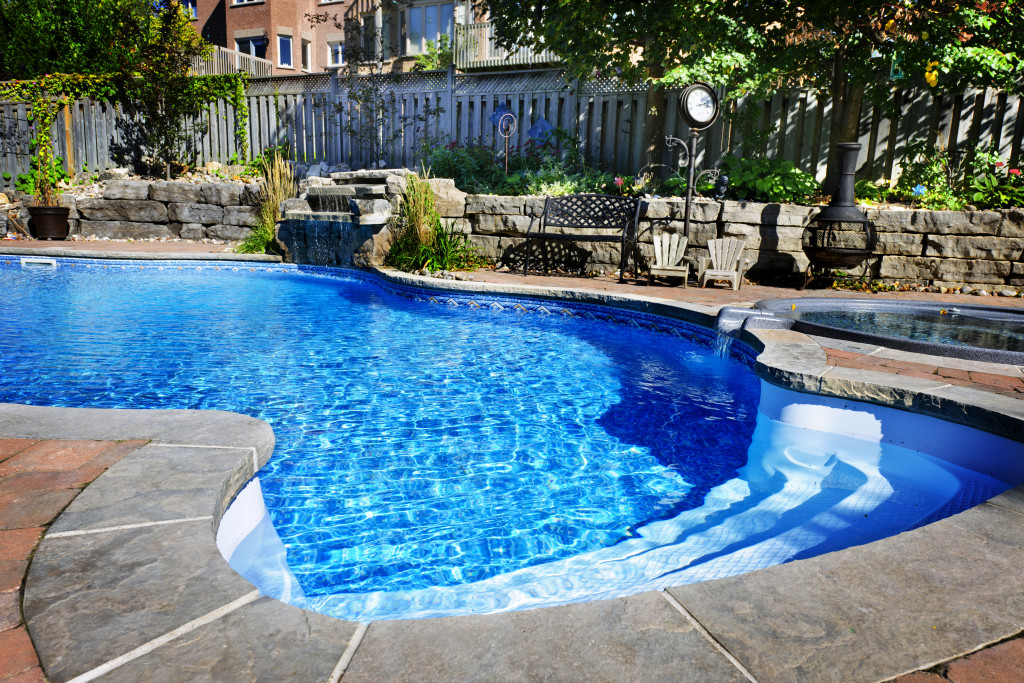 If your budget allows, a pool or hot tub can be an excellent addition to your outdoor space. A pool offers a fantastic way to cool off during a hot summer, while a hot tub can provide a relaxing experience all year round. Add a poolside lounging area with comfortable sun loungers and umbrellas for the ultimate resort-like feel.
Build a Versatile Garden Shed
A garden shed can serve multiple functions. Besides storing gardening tools and equipment, it can also work as a potting station, a hobby or craft area, or even a small outdoor bar. Paint the shed to match or complement your home's exterior, add windows for natural light, and consider outdoor lighting for evening use.
5. Embrace Oak Frame Kits
Oak frame kits have become increasingly popular due to their versatility, durability, and undeniable charm. Integrating them into your home's design can provide a rustic yet elegant touch. Whether you want to add a carport, garden room, or even a sunroom, oak frame structures effortlessly blend functionality with aesthetics.
One of the primary advantages of using durable oak frame kits is their ease of assembly. With pre-designed components, even those with limited construction knowledge can erect these structures, instantly enhancing the home's overall appeal and usability. Moreover, their robust nature ensures that they last for years, offering you a sound return on your investment.
Final Words
Elevating your home's exterior is more than just a beautification process; it's about creating spaces that resonate with comfort, functionality, and style. Investing in the right elements, from landscaping wonders to the charm of oak frame kits, you're not just enhancing the property's curb appeal and enriching your day-to-day living experience. Remember, your home's exterior reflects its interior, and these enhancements echo your pride and care for your abode.