There will come a time when your aging parent or family member recovering from an injury needs special care at home. While you love spending time or taking care of them, you can't be there all the time to provide the help and companionship they need. It would be challenging to keep up with all they need, especially when you have your jobs and responsibilities too.
The best solution here is to find the right in-home care services in your area.
Give Your Loved Ones The Best Care
When moving your aging parent to a retirement community, assisted living facility, or nursing home doesn't appeal, getting home care services is what you need.
Bringing a home care provider into your home or your loved ones' home not only eases the burden and stress in your family but ensures that they are getting the assistance they need.
In-home care is best for seniors, someone who is aging or those who need help to live independently. They need someone to assist them with their daily activities, such as bathing, dressing, or eating. They also need help with housekeeping routines or do some errands for them.
Home care services are also best for people who are having a hard time doing their daily activities without supervision. Without help, they might find themselves at risk for an accident. Their mental, physical and/or emotional health may also get affected without the support of a compassionate care provider.
By having someone assist them with grocery shopping or do the shopping for them, prepare and cook their meals, and keep them company while they eat, your loved ones will surely be at the best of their health.
While a home care provider cannot legally prescribe medications, they can assist and remind your loved one to take their medicines on time.
Aside from this, you can keep the living condition of your loved ones in a safe and pristine condition with regular housekeeping.
In-Home Care Matters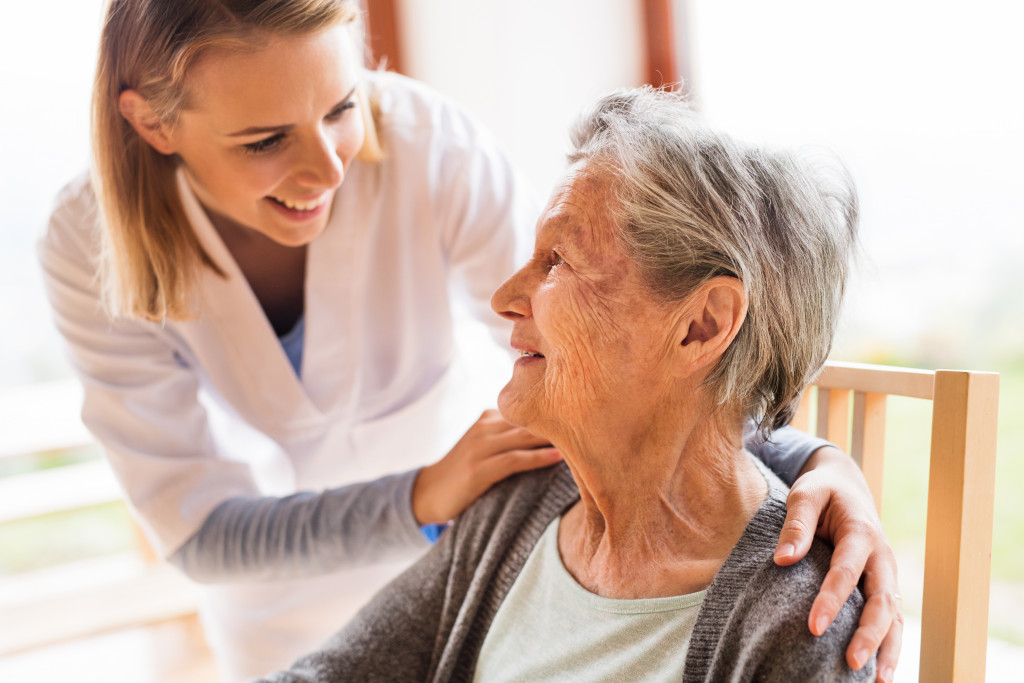 There is no substitute for physical presence. Getting your loved one a companion who cares is the best solution, especially for seniors who spend much of their time alone.
With loneliness being the biggest threat that most seniors face, companion care gives them someone to share little things with.
While it can initially be difficult to entrust personal care to people you don't know, you can remove your worries by seeking referrals from your family members, friends, or neighbors. If you're in the State of Kansas, we welcome you to check us out.
We know you want to make your loved ones' lives a lot easier, comfortable and better. Like you, we want them to stay happy and healthy and independent as long as possible.
A dedicated team will deliver quality care for your loved ones. They will help improve the level of care for them. Established in-home care services have excellent communication skills, high standards, and dedicated team, so you'll have peace of mind that your parents, spouses, siblings, or grandparents, will get the care they desire and deserve to have.