If you're reading this, chances are you're interested in becoming a lifestyle blogger. Whether you want to document your personal fashion sense, share your healthy living tips, or write about your life, starting a lifestyle blog can be a great way to do it. But before you start sharing your musings with the world, you should know a few things.
What is a Lifestyle Blogger?
A lifestyle blogger is a person who writes about their everyday life, sharing personal experiences and tips on everything from fashion and beauty to home décor and parenting. Lifestyle bloggers usually have a strong online presence, with many followers and social media fans. In recent years, the popularity of lifestyle blogging has exploded, with many people finding inspiration and advice in these seemingly personal spaces. While the content of each blog varies, most focus on providing helpful information and promoting a positive outlook on life. Whether you're looking for fashion tips or parenting hacks, there's likely a lifestyle blogger out there who can help.
Why Start a Lifestyle Blog?
There are plenty of reasons to start a lifestyle blog. Lifestyle blogging can be an incredibly rewarding experience, both personally and financially. For many, it is a way to connect with like-minded individuals and build a community. It can also be a great way to make money, with many lifestyle bloggers earning full-time income from their blogs. For some people, it's an outlet to express themselves creatively. And for many people, it's a combination of both! But no matter your motivation for starting a lifestyle blog, one thing is certain. If you do it right, it can be gratifying.
How to Become a Lifestyle Blogger
There's no doubt about it. Lifestyle blogging is one of the most popular genres in blogging today. And it's no wonder why! Lifestyle bloggers get to write about passionate topics, share their personal experiences and style, and build a community of like-minded readers. But becoming a successful lifestyle blogger takes more than having something to say. If you're thinking about starting a lifestyle blog, you should know a few things first.
Define your niche
Before you start your lifestyle blog, it's essential to take some time to define your niche. What topics will you be blogging about? What kind of experience do you have in these areas? What perspective can you offer your readers? When you narrow down your focus, it will be easier to produce interesting and useful content for your target audience.
Build a community
One of the best ways to build a strong community around your blog is to manage your community with your own app. By creating an app for your blog, you can give your community members a central place to connect and engage with each other. Plus, you can use your app to deliver exclusive content, manage events and promotions, and much more.
Find your voice
Your blog reflects you, so you must find a voice that feels authentic and genuine. Readers will be drawn to your blog because of your unique perspective, so don't be afraid to let your personality shine through! As you're finding your voice, keep in mind that changing course along the way is okay. As you grow as a blogger, your voice may evolve as well. And that's perfectly normal!
Create quality content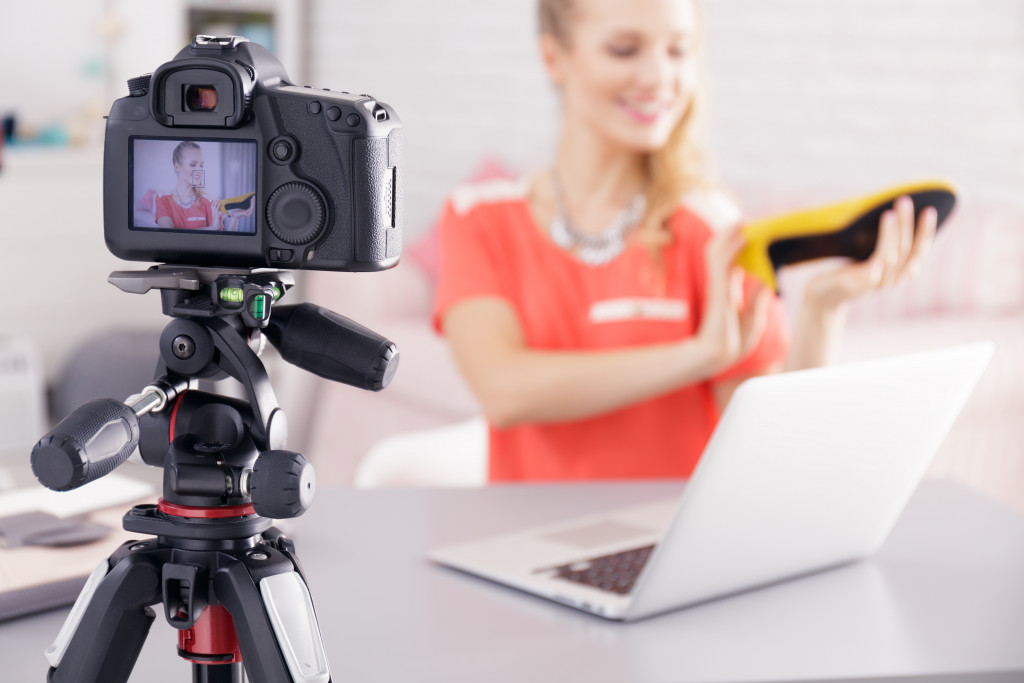 If there's one thing all successful bloggers have in common, they produce quality content regularly. This means writing well-researched articles, taking beautiful photos, and sharing helpful tips and advice with your readers. Remember, when it comes to blogging, consistency is key! Try to post new content regularly so that your readers have something to look forward to every time they visit your site.
Promote your blog
Just because you build, it doesn't mean they'll come! Once you've created content for your blog, it's time to start promoting it so that people will actually see it. There are lots of ways to promote your blog, from sharing links on social media to guest posting on other blogs in your niche. And don't forget about search engine optimization (SEO)! Using keywords throughout your site can help ensure that your blog pops up in search engine results when people are looking for information on topics related to what you write about.
The bottom line
Lifestyle blogging can be an incredibly rewarding experience—but only if you're doing it for the right reasons. Be sure that you're truly passionate about writing and connecting with others before taking the plunge. Once you're ready, follow the steps outlined in this post, and you'll be well on your way to becoming a successful lifestyle blogger!