After being cooped up in your house for over two years, I'm sure you're itching to get out and travel the world. You must be thinking about or planning a trip now that international travel is opened for vaccinated tourists. But here are some words of wisdom you'll appreciate afterward. If you are planning everything on your own, you should drop the idea right away. No matter how informed and experienced you are in travel planning, with significant and continuing changes in rules and regulations related to the tourism and travel sector, as well as varying requirements put forth by numerous nations, you will be lost or screw up.
Instead, you may benefit from a travel agency, which handles all the legwork for you, allowing you to have a pleasant experience. Also, God forbid, but what if your flight gets canceled or the place you intended to visit is no longer open? You will get caught with all the paperwork and requesting refunds. However, if a travel company is involved, all such matters are handled by the company itself, saving you all the trouble. Check out how travel agencies are motivating and helping people to travel despite changing rules and complexities.
Guarantees safety measures
Travel companies efficiently meet all safety standards, conduct contact-less planning, and ensures decreased interaction by using digital solutions, which I must say is clever, quick, and practical. They have exceeded safety, cleanliness, and maintenance criteria, letting you be worry-free even during the covid-91 crisis.
Leveraging internet
Do you know how travel agencies persuade people to book holiday packages? It is done with the help of several digital channels and social media sources. They get attractive videos created by reputable production firms and upload them on digital platforms such as Instagram. These clips give you a decent sense of what you're missing and further entice you to plan a trip with them. The videos also demonstrate how safety procedures are taken and how you don't have to be concerned about anything.
Offers dateless departure
You are no more saving the date or being concerned about emergencies or other occurrences interfering with your plans to travel the world. With the concept of dateless departures, you may book a trip even if your preferred place is not accessible to tourism. And when the borders open up but do not align with your schedule, you may talk with the agency and reschedule. This is not possible when planning on your own, and it may also lose you money since bookings are already made.
Manages private trips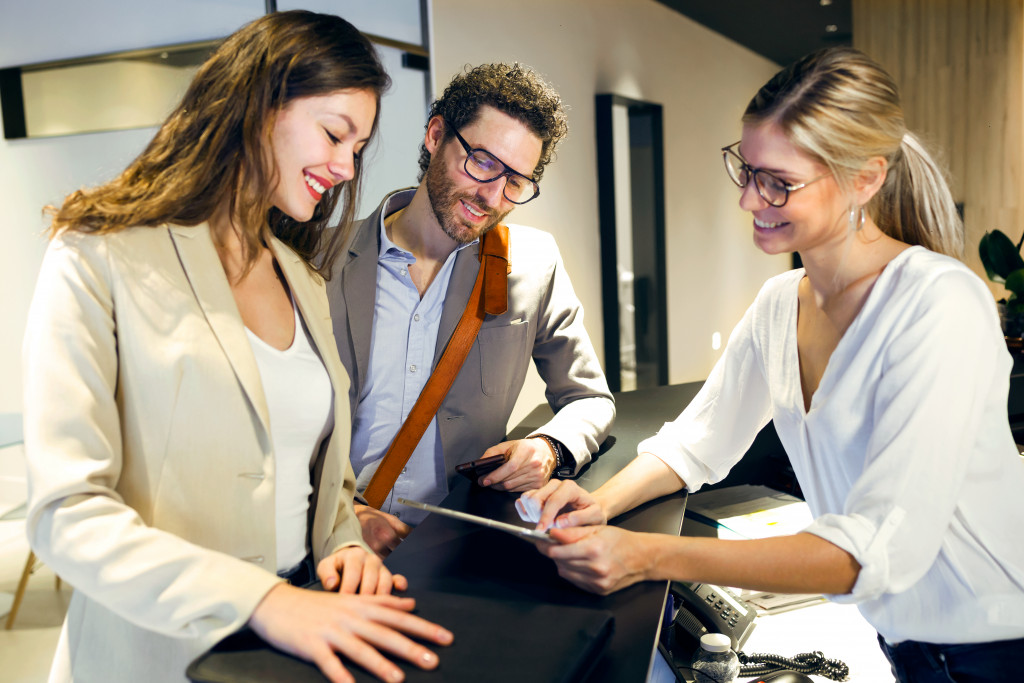 Considering the need for social distancing, many travel agencies are offering to set up a private trip. This allows you to go on a planned trip with your friends, family, and loved ones and avoid interaction with the outside world. This concept is smart, safe, and reliable. It is also less expensive than planning a personal trip on your own.
Handles complications
There are numerous challenges involved with the post-epidemic rebound of the tourism sector. While some countries are only available to tourists from specific nations, different countries have different restrictions, airport rules, quarantine duration, COVID-19 test requirements, and constraints.
It is impractical for a single person to keep up with, manage, and comply with everything. At such times, travel companies can be a savior by performing research, remaining updated, and taking care of even the things. Such knowledge and professionalism assist you with refunds and cancellations when you are unable to control the uncertainties.
Provides specialized services
We've all lost touch with the outside world due to COVID-19, and we're all oblivious to what's going on in the globe. Though the internet offers everything, it might be challenging to obtain precise and valuable information at times. However, travel companies have global connections and are up to date on what's new and exciting. In addition, they have access to exclusive activities and curate the best packages. So, if you're planning a vacation, why not go through the professionally prepared packages and go on a desired adventure?
Offers personal touch
Honestly, the whole purpose of any business is to build client loyalty, which they do by providing the best services. The same is true when it comes to travel companies. They do everything in their power to make sure you have the best trip of your life. Their professionalism makes them listen to your concerns and suggestions and meet your requirements. Also, if you have a problem, you will not be forced to listen to prerecorded messages or interact with bots; instead, you will receive human help, giving you a level of trust and satisfaction.
Travel firms are making extra efforts to assist people in getting back on the road without concern. Trips from now on are going to be complex and exhausting since the consequences of COVID-19 are long-lasting. However, to make your life simpler, this is how travel professionals are taking on all the pain so that you can have a wonderful experience.