Skin rejuvenation treatments such as chemical peels, microdermabrasion, and laser resurfacing help restore your skin's smoothness and suppleness.
Non-surgical facelifts like Botox, dermal fillers, and thread lifts are excellent alternatives to traditional facelifts.
Lip enhancements add volume to the lips, while brow lamination gives eyebrows a fuller, fluffier look.
Customized skincare routines are tailored to a person's individual skin needs, ensuring that the products used are effective and the skin looks its best.
Beauty is something that many women have always been passionate about. Over the years, the definition of beauty has changed, but the desire to look good has remained constant. Face aesthetics has become more popular in recent years, and with new trends emerging every year, it can be hard to keep up. This article will discuss some of the top beauty trends to follow in 2023. These trends will help you stay on top of the latest beauty trends and ensure you always look your best.
1. Skin rejuvenation
Skin rejuvenation treatments are an excellent way to refresh your skin and give it a youthful look. The skin loses elasticity as people age, and fine lines and wrinkles become more pronounced. Skin rejuvenation treatments can help restore the smoothness and suppleness of your skin. Some popular skin rejuvenation treatments include the following:
a. Chemical peels
The top layer of skin can become dull and dry over time, leading to a lack of radiance. Chemical peels help to remove dead skin cells from the outermost layer of the skin, revealing a brighter and more even complexion.
b. Microdermabrasion
You can also use microdermabrasion to achieve a fresher, more vibrant complexion. This treatment is used to exfoliate the skin and reduce the appearance of wrinkles and fine lines. Using tiny crystals, a device buffs away the outermost layer of skin, revealing the brighter and smoother underneath.
c. Laser resurfacing
Restoring the skin's texture and removing blemishes can be done through laser resurfacing. This method utilizes high-energy light beams to break down damaged tissue and stimulate collagen production, which helps improve skin tone and texture.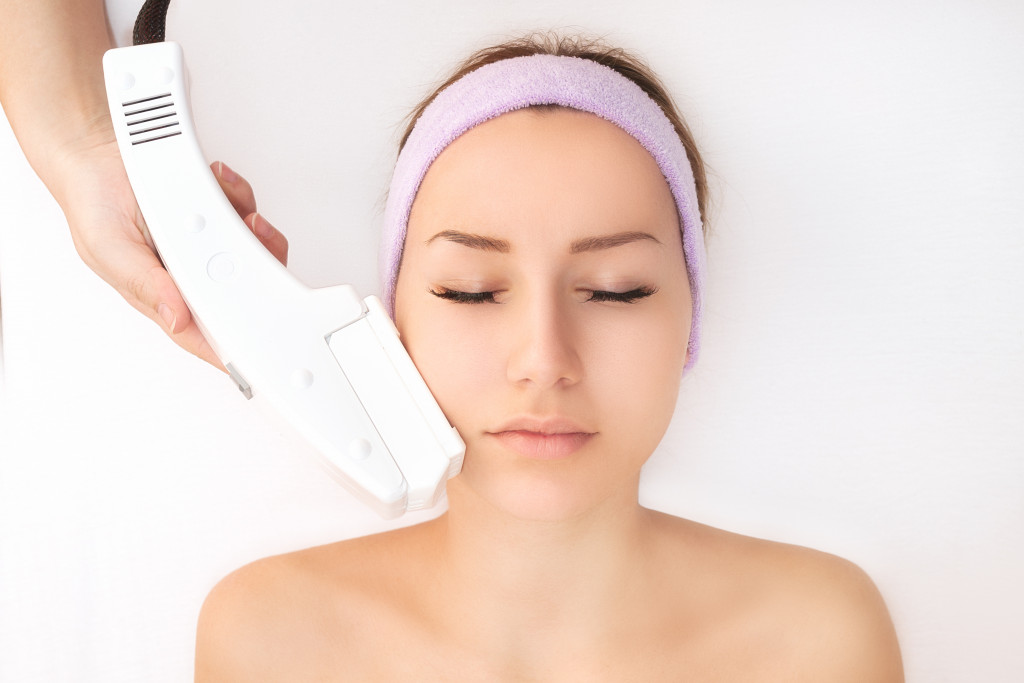 2. Non-surgical facelifts
Facelifts have long been used to reduce the signs of aging. However, many people hesitate to undergo surgery because of the risks involved. Non-surgical facelifts are an excellent alternative. These treatments use a combination of injectables to lift and tighten the skin. Non-surgical facelifts are less invasive than traditional facelifts, require less downtime, and produce similar results. Here are some examples:
a. Botox
Botox is a neuromodulator that relaxes the muscles and reduces wrinkles on the face. It can treat forehead creases, crow's feet, and other signs of aging. This injectable is popular for those looking to reduce wrinkles without surgery.
b. Dermal fillers
Dermal fillers are a great choice for plumping up areas that have lost volume due to aging. They can also reduce the appearance of wrinkles and fine lines. They can fill in hollows and restore volume when injected into the skin.
c. Thread lifts
Thread lifts are a minimally invasive procedure that can be used to lift and tighten skin. The method involves the insertion of tiny threads under the skin to provide support structures for a lifted, youthful appearance. One of the most popular is the fox eye thread lift procedure, which can create an almond-shaped eye look. This gives the eyes a more open and vibrant look. Another popular thread lift procedure is the jawline lift, which can enhance and define the jawline.
3. Lip enhancements
Full lips are a sign of youth and beauty. Lip enhancements are a popular trend in 2023 that gives women fuller, plumper lips. Injectables, such as dermal fillers, add volume to the lips. The results are subtle and natural-looking, with minimal downtime after the procedure. Some popular lip enhancers include Juvederm, Restylane, and Belotero.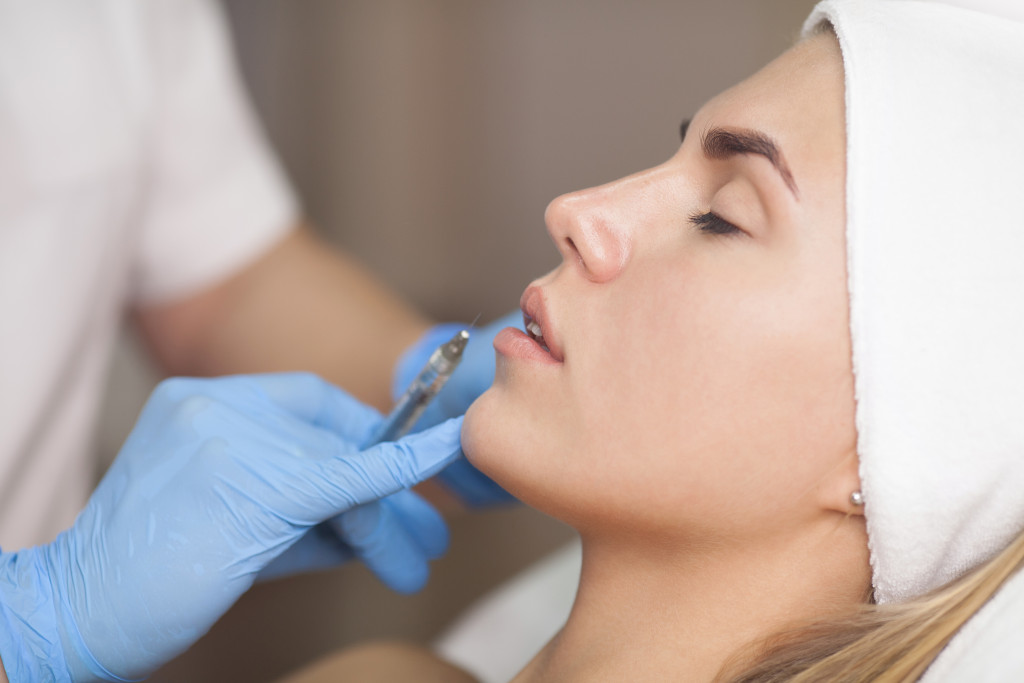 4. Brow lamination
Brow lamination is a new trend that gives eyebrows a fuller, fluffier look. The process involves applying a chemical solution to the brows and brushing them into shape. The result is a set of eyebrows that look fuller and more defined. The treatment lasts for around six weeks and is perfect for women who want to enhance the shape and fullness of their brows.
5. Customized skincare routines
Customized skincare routines are a beauty trend in 2023 that is all about taking care of your skin. The idea is that no two people have the same skin, so their skincare routine should be tailored to their specific needs. Skincare experts analyze a person's skin and create a routine that addresses their unique concerns. This ensures that the products used are effective and the person's skin looks its best.
2023 is an exciting year for beauty trends, and there are plenty of options for women who want to enhance their appearance. Whether you're interested in non-surgical facelifts, skin rejuvenation treatments, or customized skincare routines, these trends will help you stay on top of the latest beauty trends. With the right treatments and products, you can look and feel your best in 2023.