A car accident can be a traumatizing event. Not only is it a physical shock to your system, but it can also be a mental and emotional one. If you've been in a car accident, you might feel scared, alone, and unsure of what to do next.
The good news is that you're not alone. Thousands of people are involved in car accidents every day, and many have gone on to lead healthy and productive lives afterward. This blog post will share five tips to help you recover from a car accident. By following these tips, you'll be on your way to putting the accident behind you and moving forward with your life.
Seek medical attention as soon as possible
Even if you don't think so at the time, it's crucial to seek medical attention immediately following a car accident. Injuries like whiplash might not present themselves until hours or days after the fact. By seeing a doctor immediately, you can get a thorough evaluation and ensure that you receive prompt treatment for any injuries.
In addition, consider getting chiropractic care. Chiropractors are trained to diagnose and treat musculoskeletal injuries resulting from car accidents. They can help ensure that your body is properly aligned and optimal after the accident.
Get in touch with your insurance company
After you've been in a car accident, the last thing you want to deal with is paperwork and phone calls. However, it's crucial to get in touch with your insurance company as soon as possible. They will be able to help you through the process of filing a claim and getting your vehicle repaired. In addition, they can answer any questions you have about your coverage and what to do next. Don't worry if you feel a little overwhelmed – the insurance company will guide you through every step of the way. Soon, you'll be back on the road again.
Don't forget about your mental health
A car accident can be a very traumatic event. The mental and emotional toll can be significant even if you walk away with no physical injuries. It's important to give yourself time to heal and process what happened. If you're struggling to cope, don't hesitate to seek help. Here are a few things that can be helpful:
Talk to someone who will understand and can offer support, whether it's a friend, family member, therapist, or counselor.
Share your story with others who have gone through something similar. This can help you feel less alone and more understood.
Write about your experience, either in a journal or online. This can be a way to express yourself and process your thoughts and feelings.
Find healthy outlets for your emotions, such as exercise, art, or nature.
Stay organized and keep track of expenses
After an accident, there are bound to be a lot of documents and expenses to keep track of— from hospital bills to police reports. Staying organized will help ensure that nothing falls through the cracks and that you're reimbursed for your eligible expenses. Keep a folder with all your important documents, including your insurance paperwork and medical bills. This will help you keep track of everything and ensure you don't miss any critical deadlines.
Second, keep track of your expenses. Whether getting your car towed or paying for a rental car, it's essential to keep tabs on how much you're spending. This will help you stay within your budget and avoid any financial surprises.
Avoid social media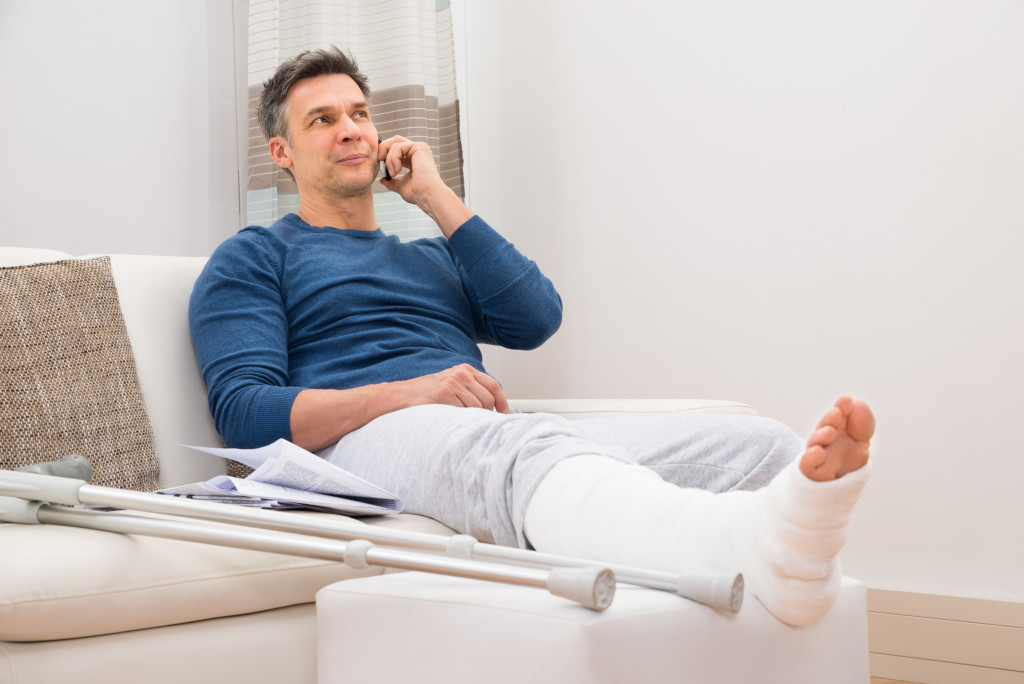 If you've been in a car accident, you're probably feeling a range of emotions: shock, anger, anxiety, fear, and relief. You may also be feeling a bit dazed and confused. It's normal to handle all of these things. But one thing you shouldn't do is a post about your accident on social media.
For one thing, anything you post on social media can be used against you in court. If you say that you're fine or that the accident wasn't your fault, that information can be used to discount your claim or even deny it altogether. So it's best to avoid posting anything about the accident until your case is resolved.
In addition, posting about your accident on social media can make it more difficult to recover damages. Insurance companies often look at social media posts when evaluating claims, and if they see that you're up and about and not injured, they may be less likely to give you the full amount of compensation you deserve. So it's best to keep any mention of the accident off of social media.
Final thoughts
An accident is not something that anyone wants to experience, but unfortunately, it can happen. The best thing you can do is take the necessary steps to start your recovery process and get back on track. By following these tips, you'll be well on your way to getting back to your life before the accident.